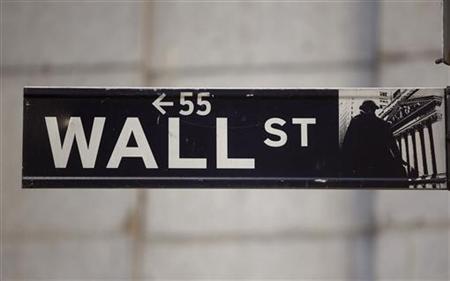 NEW YORK (Reuters) - U.S. stocks fell for a fifth straight day on Friday, dropping 1 percent and marking the S&P 500's longest losing streak in three months as the federal government edged closer to the "fiscal cliff" with no solution in sight.
Based on the latest available data, the Dow Jones industrial average fell 158.20 points, or 1.21 percent, to finish unofficially at 12,938.11. The Standard & Poor's 500 Index dropped 15.67 points, or 1.11 percent, to close unofficially at 1,402.43. The Nasdaq Composite Index lost 25.59 points, or 0.86 percent, to end unofficially at 2,960.31.
For the week, the Dow and the S&P 500 each lost about 1.9 percent, while the Nasdaq dropped 2 percent.
(Reporting by Caroline Valetkevitch; Editing by Jan Paschal)
Updated Date: Dec 29, 2012 03:45 AM