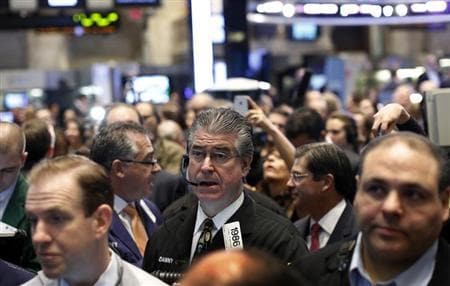 NEW YORK (Reuters) - U.S. stocks rose on Friday on optimism that a deal to bail out Cyprus could be reached and as Nike shares rallied after stronger-than-expected results.
The Dow Jones industrial average rose 90.54 points or 0.63 percent, to close unofficially at 14,512.03. The S&P 500 gained 11.09 points or 0.72 percent, to 1,556.89 and the Nasdaq Composite . added 22.40 points or 0.70 percent, to close unofficially at 3,245.
For the week, the Dow dipped just 0.01 percent, the S&P 500 shed 0.2 percent and the Nasdaq edged down 0.1 percent.
(Reporting by Rodrigo Campos; Editing by Jan Paschal)
Updated Date: Mar 23, 2013 02:00 AM