Volkswagen to step up savings in wake of emissions scandal - report | Reuters
FRANKFURT German carmaker Volkswagen (VOWG_p.DE) is planning to tighten spending sharply as it deals with fall-out from its diesel emissions cheating scandal, Automobilwoche reported on Saturday.Chief executive Matthias Mueller in an internal meeting demanded that material costs and overheads be cut by 10 percent as part of its annual budget round for 2017, the trade magazine said in abstracts ahead of full publication on Oct. 17.A Volkswagen spokesman declined to comment on the report.Mueller was quoted as saying of the savings: 'They will be heavy and it won't be done without pain
FRANKFURT German carmaker Volkswagen (VOWG_p.DE) is planning to tighten spending sharply as it deals with fall-out from its diesel emissions cheating scandal, Automobilwoche reported on Saturday.Chief executive Matthias Mueller in an internal meeting demanded that material costs and overheads be cut by 10 percent as part of its annual budget round for 2017, the trade magazine said in abstracts ahead of full publication on Oct. 17.A Volkswagen spokesman declined to comment on the report.Mueller was quoted as saying of the savings: "They will be heavy and it won't be done without pain. The effects of this crisis in the coming years will go to the limits of what we can bear."
He also said this was happening at a time when ideally the company should spend its money on dealing with the structural change in the automotive industry.
The diesel emissions scandal is costing the company billions of euros and has prompted ongoing talks between management and employees on a cost-cutting deal for the core VW brand.VW's supervisory board is scheduled to meet on Nov. 18 to approve new spending targets on products, plant and equipment for the coming years, two company sources have said.
(Reporting by Andreas Cremer and Vera Eckert, editing by Jeremy Gaunt)
This story has not been edited by Firstpost staff and is generated by auto-feed.
World
The crisis may not be over even when the physical disease has greatly subsided and may continue as the economy recovers and life returns to a semblance of normality.
Business
The projections for 2021-22 fiscal compares to a contraction of 7.3 percent recorded in the last financial year and a four percent growth in 2019-20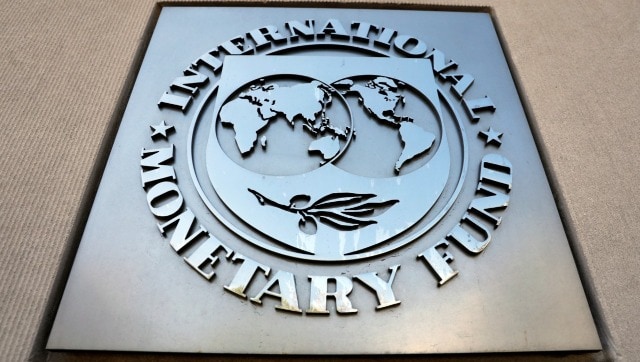 World
The IMF said the emergence of new COVID-19 variants has increased uncertainty, posing downside risks to the green shoots of the global economy which require urgent attention