Vivendi CEO says 'never say never' to Havas merger | Reuters
BARCELONA French media group Vivendi's (VIV.PA) chief executive said on Wednesday that a merger with advertising agency Havas (HAVA.PA) was not on the agenda but he did not completely rule it out.'Are we going to merge with Havas? It's not a subject that is on the table, but never say never,' Arnaud de Puyfontaine said at the Morgan Stanley Technology, Media and Telecoms conference (TMT) in Barcelona.He said it made sense for media companies to forge closer ties with advertising agencies, citing the example of WPP's (WPP.L) recent investment in a French media firm.WPP, the world's largest advertising company, said in September it had made an investment in Les Nouvelles Editions Indépendantes SAS (LNEI), a media investment group. 'In a strategic view, there's a convergence between media and content and marketing and service companies,' de Puyfontaine said.Havas, the world's fifth-largest ad company, is 60 percent-owned by French tycoon Vincent Bollore, who also chairs Vivendi and owns a stake of more than 20 percent in the media firm BARCELONA French media group Vivendi's (VIV.PA) chief executive said on Wednesday that a merger with advertising agency Havas (HAVA.PA) was not on the agenda but he did not completely rule it out."Are we going to merge with Havas? It's not a subject that is on the table, but never say never," Arnaud de Puyfontaine said at the Morgan Stanley Technology, Media and Telecoms conference (TMT) in Barcelona.He said it made sense for media companies to forge closer ties with advertising agencies, citing the example of WPP's (WPP.L) recent investment in a French media firm.WPP, the world's largest advertising company, said in September it had made an investment in Les Nouvelles Editions Indépendantes SAS (LNEI), a media investment group.
"In a strategic view, there's a convergence between media and content and marketing and service companies," de Puyfontaine said.Havas, the world's fifth-largest ad company, is 60 percent-owned by French tycoon Vincent Bollore, who also chairs Vivendi and owns a stake of more than 20 percent in the media firm.
Bollore has repeatedly said that Vivendi and Havas, which is led by his son Yannick, should work more closely together, with a potential merger down the road. As an example of the current collaboration between the two groups, de Puyfontaine said Havas could pick and choose music in Vivendi's Universal Music Group (UMG) catalogue for its ads, while Vivendi could rely on Havas' market data analysis.
"We are cousins," de Puyfontaine said. "There's a solid proposition that one plus one makes three, four or five." (Reporting by Mathieu Rosemain; Editing by Adrian Croft)
This story has not been edited by Firstpost staff and is generated by auto-feed.
World
The purpose of the manual is to provoke young scholars in the West to launch attacks against anyone who dares to criticise the high and mighty academician
World
Louis Kuijs of Oxford Economics said in a report that "ugly growth numbers" in coming months are likely to prompt Beijing to ease lending controls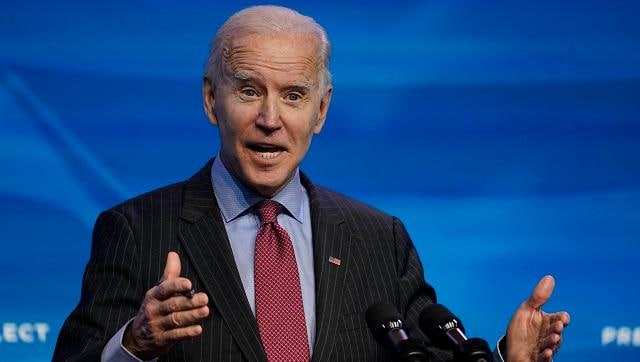 World
In a letter to Biden, Senators Mark Warner of the Democratic Party and John Cornyn of the Republican Party urged the president to grant a national interest waiver to India as provided under CAATSA as this is in America's national security interest