Venezuela's Maduro threatens legal action against JPMorgan | Reuters
By Corina Pons | CARACAS CARACAS Venezuelan President Nicolas Maduro on Tuesday ordered state oil company PDVSA to look into legal action against JPMorgan Chase & Co (JPM.N) after the U.S. investment bank reported delays in $404 million in bond interest payments.PDVSA said on Monday it was using a 30-day grace period for coupon payments on its 2035 bond but that reports of other payment delays were wrong. It suggested paying agent Citibank was creating a backlog that had spooked markets.'JPMorgan's attitude is of a criminal nature,' Maduro said during a salsa music program he broadcasts from the presidential palace By Corina Pons
| CARACAS
CARACAS Venezuelan President Nicolas Maduro on Tuesday ordered state oil company PDVSA to look into legal action against JPMorgan Chase & Co (JPM.N) after the U.S. investment bank reported delays in $404 million in bond interest payments.PDVSA said on Monday it was using a 30-day grace period for coupon payments on its 2035 bond but that reports of other payment delays were wrong. It suggested paying agent Citibank was creating a backlog that had spooked markets."JPMorgan's attitude is of a criminal nature," Maduro said during a salsa music program he broadcasts from the presidential palace. He said local and foreign opponents were conspiring to give a false impression that Venezuela is on the verge of a debt default.Maduro accused JPMorgan of falsely reporting that PDVSA was in default.In fact, the report in question said payments on three bonds were not made on time and that the company had a "30-day grace period to make payments on the coupons before (the situation) becomes an event of default."Maduro said he had asked PDVSA head Eulogio Del Pino to study legal options.
"The least JPMorgan can do is apologize to the Venezuelan people," Maduro said. Maduro also said the U.S. Treasury Department was behind a campaign against PDVSA.JPMorgan, Citibank and the Treasury Department did not immediately respond to requests for comment.
PDVSA said it had "punctually" paid this month's obligations for 2021, 2024 and 2026 paper but had activated the grace period for the 2035 bond.For years, investors have been concerned that PDVSA might ultimately be unable to meet its hefty debt obligations during a severe recession at home and a fall in oil prices."I'd tell the bondholders to call Citibank and ask why they are delaying payment of money that is already in their accounts," Del Pino said on state television late on Monday night.
Del Pino suggested Citibank was participating in "attacks" on Venezuela's socialist government and implied that it had reneged on its contract, but later said the bank confirmed it was making payments.The Citigroup Inc (C.N) unit told bondholders in a letter in July that PDVSA would need to name a new paying agent for seven outstanding dollar-denominated bonds. Citigroup will stay on as paying agent until PDVSA finds a new one, said the letter, which Reuters saw. (Reporting by Eyanir Chinea; Writing by Girish Gupta and Andrew Cawthorne; Editing by Alexandra Ulmer and Lisa Von Ahn)
This story has not been edited by Firstpost staff and is generated by auto-feed.
India
The killings have spread panic among non-local labourers, at the time when most of them would work in apple orchards and as construction workers in the Valley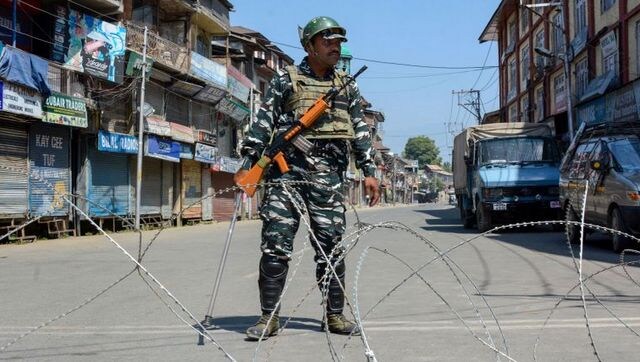 India
The de jure Islamic state created on the soil of India through Article 370 got dismantled, but the de facto Islamic state continues to hold fort.
India
Dr Krithi K Karanth, the first Indian to receive the Wild Innovator Award, through her multiple efforts tries to address the animal-human conflict and believes that empathy is the way forward in protecting the environment