UK's May courts business seeking to avoid Brexit exodus | Reuters
By William James | LONDON LONDON Prime Minister Theresa May set out plans to get big business behind her Brexit strategy on Monday, toning down plans to put workers on company boards and promising to spend billions of pounds on science, technology and research. In return, May told business leaders at a conference hosted by the Confederation of British Industry, that they needed to keep up their own investment, embrace corporate governance reforms and help spread prosperity across the country.The strength of Britain's $2.3 trillion economy was thrown into doubt following the shock vote to leave the European Union, handing May the tasks of winning back an electorate fed up with the status quo and persuading businesses not to move abroad.Courting the support of business leaders who have bridled at her sometimes combative approach on issues such as tax avoidance and executive pay, May said that Britain's workers had demanded change by voting to leave the EU. 'The reputation of business as a whole has been bruised,' May said, citing research showing only 35 percent of low income workers trust business By William James
| LONDON
LONDON Prime Minister Theresa May set out plans to get big business behind her Brexit strategy on Monday, toning down plans to put workers on company boards and promising to spend billions of pounds on science, technology and research. In return, May told business leaders at a conference hosted by the Confederation of British Industry, that they needed to keep up their own investment, embrace corporate governance reforms and help spread prosperity across the country.The strength of Britain's $2.3 trillion economy was thrown into doubt following the shock vote to leave the European Union, handing May the tasks of winning back an electorate fed up with the status quo and persuading businesses not to move abroad.Courting the support of business leaders who have bridled at her sometimes combative approach on issues such as tax avoidance and executive pay, May said that Britain's workers had demanded change by voting to leave the EU. "The reputation of business as a whole has been bruised," May said, citing research showing only 35 percent of low income workers trust business. "The behavior of a limited few has damaged the reputation of the many. And fair or not, it is clear that something has to change."May said a decision by Facebook (FB.O) to expand its UK presence by hiring 500 new workers, on the heels of a decision by Google (GOOGL.O) to build a new hub in London, was a vote of confidence, but said businesses still had to do more to prove a skeptical public that capitalism worked for them.Despite her tough tone, May watered down one of the central proposals of her campaign to take over from the former prime minister, David Cameron, in July: a plan to put employees on company boards."While it is important that the voices of workers and consumers should be represented, I can categorically tell you that this is not about mandating works councils, or the direct appointment of workers or trade union representatives on boards," May said.She said the government was committed to worker representation but open to different ways of doing it, easing fears among some business leaders and lobbyists that the government could legislate to enforce mandatory representation.
One FTSE 100 chief executive, who asked not to be named, told Reuters on Monday they welcomed the change in tone and said the government may have realized that a rigid approach was too difficult to introduce.However, trade unions said May was betraying her promise."This is not the way to show that you want to govern for ordinary working people," said Frances O'Grady, head of unions' body the TUC.
SCIENCE AND INNOVATION
Seeking to reassure businesses, May pledged to address concerns that Britain could fall off a "cliff edge" into uncertain trading conditions after leaving the European Union as part of her Brexit negotiations.She reiterated her commitment to having the lowest corporation tax among the world's 20 largest economies, having previously said she would reduce the headline rate from the current 20 percent to 17 percent by 2020. Asked about the possibility that the United States could cut rates as low as 15 percent and whether Britain would match that, May's spokeswoman said any such talk was "speculative". The opposition Labour Party leader Jeremy Corbyn used a speech at the same conference to criticize corporation tax cuts as "reckless short-term grandstanding", saying that rates would instead need to increase to pay for higher public spending.
May also set out the first stage of her much-anticipated industrial strategy, promising to invest an extra 2 billion pounds ($2.5 billion) per year by 2020 in research and development, including a fund to back technologies such as robotics and biotechnology.May has revived the concept of industrial strategy - consigned for decades to the British political scrapheap - as a solution to the economy's persistent problem with low productivity and a way to win over working class voters who feel left behind by a decades-long shift to a services-based economy.However, the scale of the investment got a lukewarm reception from some. Ed Corbett, an assignment manager at pharma strategy specialists Novasecta, said it was only a "small step" towards calming Brexit nerves in the industry."It is, for instance, significantly smaller than the 26 billion pounds the U.S. government invests in the National Institutes of Health every year, and therefore may not make the UK as competitive as hoped," he said.Axelle Lemaire, a junior minister in the French Economy Ministry, said it was striking to hear May encouraging technology investment at the same time as considering tighter immigration controls. "In the end, she will have to choose," she said at a separate event in London. (Additional reporting by Elizabeth Piper, Ben Hirschler, Kate Holton and Estelle Shirbon; Editing by Alison Williams)
This story has not been edited by Firstpost staff and is generated by auto-feed.
Sports
At 3hr 45min it was the longest best-of-three match this year, the ATP said, eclipsing the 3hr 38min played by Rafael Nadal and Stefanos Tsitsipas in the Barcelona final in April.
Sports
UEFA said in a statement released late Tuesday it "started the search for a marketing and sales partner" to complete deals within an agreed strategy for three seasons of club competitions from 2024-27.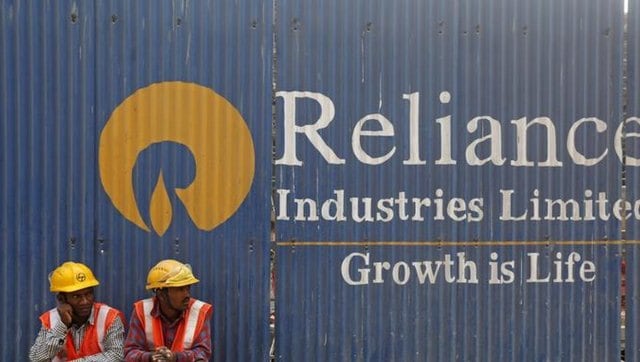 Business
Ambani said the acquisition is in line with Reliance's strategy of investing in new and advanced technologies and operating capabilities aimed at achieving the goal of enabling 100 GW clean and green energy before the end of this decade.