UBS blamed in U.S. trial for $2.1 billion in mortgage bond losses | Reuters
NEW YORK UBS AG ( UBSG.S ) went to trial on Monday over $2.1 billion in losses that investors incurred on mortgage-backed securities after the collapse of the U.S.
NEW YORK UBS AG (UBSG.S) went to trial on Monday over $2.1 billion in losses that investors incurred on mortgage-backed securities after the collapse of the U.S. housing market.
The non-jury trial in Manhattan federal court stems from a lawsuit being pursued by U.S. Bancorp (USB.N) on behalf of three trusts established for mortgage-backed securities, the type of financial product at the heart of the 2008 financial crisis.
Sean Baldwin, the trusts' lawyer, in his opening statement said UBS contractually agreed that the mortgages underlying those securities would meet certain standards. When pervasive defects emerged, the bank refused to buy them back, he said.
"UBS's strategy has always been the same throughout this process: Turn a blind eye to the problems and ignore its contractual obligations," he said.
But Thomas Nolan, a lawyer for UBS, told U.S. District Judge Kevin Castel that the trusts' lawyers were looking at the loans with a "hindsight bias," and the question was whether the loans were seen as defective when they were issued in 2006 and 2007.
"Sophisticated parties on both sides knew what they were getting into," Nolan said.
The case is one of a handful to go to trial in recent years over losses incurred on mortgage bonds following the U.S. housing market meltdown.
The lawsuit follows a related action against UBS by bond insurer Assured Guaranty Ltd over the same mortgage backed securities. UBS in 2013 agreed to pay $358 million to Assured, which was represented by the same lawyers as the three trusts.
According to the lawsuit, 17,082 loans were pooled into three trusts that issued securities entitling investors to payments made by borrowers.
But according to Baldwin, who represents the trusts, which are acting through trustee U.S. Bancorp, 9,611 loans contained material defects, largely because they did not comply with underwriting requirements or borrower fraud.
Baldwin said UBS failed to vet the loans, which it acquired from "shady" lenders that later failed. In internal emails, UBS employees called vendors hired to do due diligence on the mortgages "morons" and "crappy," he said.
"It is no surprise that there is a huge volume of materially defective loans," he said.
Baldwin said $2.1 billion in losses subsequently resulted. He asked Castel to force UBS to buy back some loans and pay monetary damages for ones that have been liquidated.
The case is Mastr Adjustable Rate Mortgages Trust 2006-OA2 et al v. UBS Real Estate Securities Inc, U.S. District Court, Southern District of New York, No. 12-07322.
(Reporting by Nate Raymond in New York; Editing by Tom Brown)
This story has not been edited by Firstpost staff and is generated by auto-feed.
World
Australia's submarine upgrade was a response to China's takeover of the South China Sea, aggressive bullying of Australia and intimidation of Japan and Taiwan, said Peter Jennings.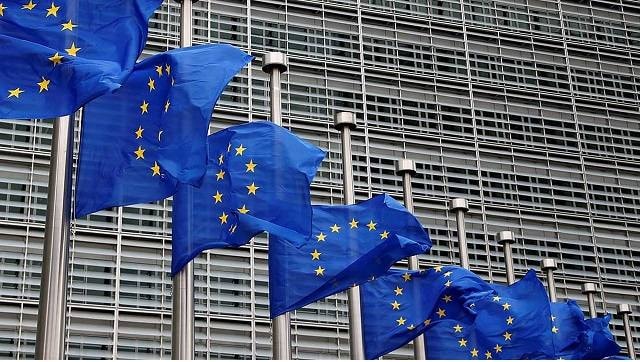 World
The US government on Monday announced that starting 1 November, it will lift the pandemic travel ban on all air passengers who are fully vaccinated and undergo testing and contact tracing.
World
This comes a day after the US Special Presidential Envoy for Climate John Kerry launched the Climate Action and Finance Mobilization Dialogue in New Delhi