U.S. regulators open probe into recall of nearly 1.7 million Hyundai, Kia models | Reuters
By David Shepardson and Hyunjoo Jin | WASHINGTON/SEOUL WASHINGTON/SEOUL U.S.
By David Shepardson and Hyunjoo Jin
| WASHINGTON/SEOUL
WASHINGTON/SEOUL U.S. safety regulators have opened a formal investigation into the recall of nearly 1.7 million vehicles by Hyundai Motor Co (005380.KS) and affiliate Kia Motor Corp (000270.KS) over engine defects, according to filings published Saturday.A South Korean whistleblower reported concerns last year to the U.S. National Highway Traffic Safety Administration (NHTSA), which will probe the timeliness of three recalls carried out in the United States and whether they covered enough vehicles.Fines could be imposed on the automakers if the NHTSA determines the recalls were not conducted properly. The agency did not immediately comment on the probe.A Hyundai spokesman in Seoul the company "has conducted recalls in compliance with U.S. regulations and procedure" and will "sincerely" cooperate with the investigation. In 2015, Hyundai recalled 470,000 U.S. Sonata sedans, saying engine failure would result in a vehicle stall, increasing the risk of a crash. At that time, affiliate Kia did not recall its vehicles, which share the same "Theta II" engines. Kim Gwang-ho, then an engineer at Hyundai, flew to Washington in August 2016 to tell NHTSA the companies should have recalled more vehicles over the problem, citing an internal report. He also reported several alleged safety lapses to both U.S. and South Korean authorities.On March 31, Hyundai expanded its original U.S. recall to 572,000 Sonata and Santa Fe Sport vehicles with "Theta II" engines, citing the same issue involving manufacturing debris, the NHTSA said. On the same day, Kia also recalled 618,160 Optima, Sorento and Sportage vehicles which use the same engine.
The recall, which was also conducted in Canada and South Korea, cost the duo 360 billion won ($322.40 million)."TIMELINESS AND SCOPE"
According to the filings published Saturday, the U.S. agency opened a probe May 18 into "both the timeliness and scope" of the "Theta II" engine recalls and their "compliance with reporting requirements."
In August 2014, Hyundai agreed to pay a $17.35 million fine to settle a NHTSA investigation it delayed the recall of 43,500 Genesis cars to fix a brake defect linked to two injuries. NHTSA said in 2014 Hyundai "must change the way they deal with safety-related defects."Hyundai vowed to make improvements to how it handled safety issues after the fine. In 2015, the company retained former U.S. Transportation Secretary Ray LaHood as an adviser on safety issues.Congress voted in 2015 to hike the maximum fine an automaker can face for a single delayed recall campaign to $105 million.
In an interview with Reuters in April, Kim said he gave the NHTSA 250 pages of internal documents on the alleged engine defect and nine other faults.NHTSA told Reuters soon after it was reviewing Kim's material and "will take appropriate action as warranted." NHTSA did not say whether his complaint led to the recall. Kim argued that the engine problem was not just with the manufacturing process but also engine design, meaning Hyundai would need to fix engines in all the affected cars, at a steeper cost. Hyundai has denied the allegations. On May 12, Hyundai and Kia said they would recall a further 240,000 vehicles in South Korea after the transport ministry issued a rare compulsory recall order over other five defects flagged by Kim. Kim, fired in November for allegedly leaking trade secrets about the company's technology and sales to media, had since been reinstated by Hyundai after a ruling by a South Korean government body under whistleblower protection laws. Hyundai filed a complaint disputing the decision.On May 16, he quit the company, which also dropped its criminal complaint against him. (Editing by Soyoung Kim and Helen Popper)
This story has not been edited by Firstpost staff and is generated by auto-feed.
Find latest and upcoming tech gadgets online on Tech2 Gadgets. Get technology news, gadgets reviews & ratings. Popular gadgets including laptop, tablet and mobile specifications, features, prices, comparison.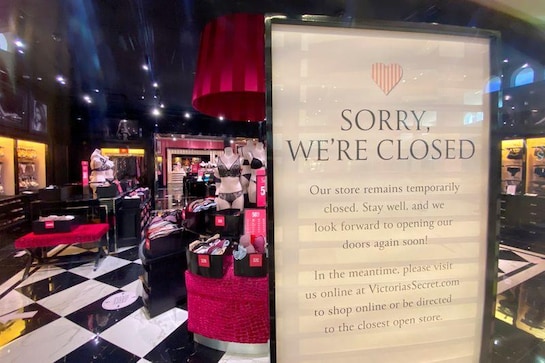 Business
By Howard Schneider WASHINGTON (Reuters) - The explosive surge in U.S. coronavirus cases this fall has left a question hanging: When will the economy take its own turn for the worse
Business
FRANKFURT/WASHINGTON (Reuters) - The heads of the Federal Reserve and the European Central Bank welcomed the encouraging results in trials of a vaccine candidate for the novel coronavirus but stressed that the economic outlook will remain uncertain. Fed chair Jay Powell and ECB President Christine Lagarde said the economy was still in for a tough time even if the development of a potential vaccine by U.S. drugmaker Pfizer and German partner BioNTech SE was reason for some optimism further ahead
Business
By Sumita Layek (Reuters) - India's fuel consumption in October registered its first year-on-year increase since February, as slowing coronavirus cases and increased mobility accelerated an economic recovery, data showed on Thursday.