U.S. preparing to sue Fiat Chrysler over excess diesel emissions | Reuters
By David Shepardson | NEW YORK NEW YORK The U.S. Justice Department plans to file a civil lawsuit against Fiat Chrysler Automobiles NV (FCHA.MI) over excess diesel emissions as early as this week if no agreement is reached with the Italian-American automaker, two sources briefed on the matter said on Wednesday.The U.S. Environmental Protection Agency in January accused FCA of illegally using undisclosed software to allow excess diesel emissions in about 104,000 cars and SUVs, the result of a probe that stemmed from regulators' investigation of rival Volkswagen AG (VOWG_p.DE)
By David Shepardson
| NEW YORK
NEW YORK The U.S. Justice Department plans to file a civil lawsuit against Fiat Chrysler Automobiles NV (FCHA.MI) over excess diesel emissions as early as this week if no agreement is reached with the Italian-American automaker, two sources briefed on the matter said on Wednesday.The U.S. Environmental Protection Agency in January accused FCA of illegally using undisclosed software to allow excess diesel emissions in about 104,000 cars and SUVs, the result of a probe that stemmed from regulators' investigation of rival Volkswagen AG (VOWG_p.DE). The EPA and California Air Resources Board have been in talks with FCA about the excess emissions and whether the agencies would approve the sale of 2017 FCA diesel models.A federal judge in California has set a May 24 hearing on a series of lawsuits filed by owners of vehicles against Fiat Chrysler and the Justice Department is expected to file its action by then if no agreement is reached.FCA said on Wednesday it believed that any litigation would be "counterproductive" to ongoing discussions with the EPA and California Air Resources Board.
The company added that "in the case of any litigation, FCA US will defend itself vigorously, particularly against any claims that the company deliberately installed defeat devices to cheat U.S. emissions tests."The Justice Department took the same procedural step in early 2016 against Volkswagen, nearly four months after the German company admitted using software to emit excess diesel emissions in nearly 500,000 vehicles.
The Justice Department has had an ongoing criminal investigation into FCA's conduct since last year, Reuters reported in January. The probe has turned up internal emails written in Italian and other documents about engine development and emissions issues, sources briefed on the probe said.U.S. regulators said FCA failed to disclose engine management software in 104,000 U.S. 2014-2016 Jeep Grand Cherokees and Dodge Ram 1500 trucks with 3.0-liter diesel engines.The European Commission has launched legal action against Italy for failing to respond to allegations of emission-test cheating by Fiat Chrysler in a procedure that could lead to the country being taken to court.
The EPA has said the maximum possible fine against FCA could be $4.6 billion.In February, FCA said it had received requests for information and subpoenas from U.S. federal and state authorities, including the Securities and Exchange Commission, for diesel issues.In total, VW has agreed to spend up to $25 billion to address U.S. claims from owners, environmental regulators, states and dealers and offered to buyback polluting U.S. vehicles. (Reporting by David Shepardson; Editing by Richard Chang and Lisa Shumaker)
This story has not been edited by Firstpost staff and is generated by auto-feed.
Find latest and upcoming tech gadgets online on Tech2 Gadgets. Get technology news, gadgets reviews & ratings. Popular gadgets including laptop, tablet and mobile specifications, features, prices, comparison.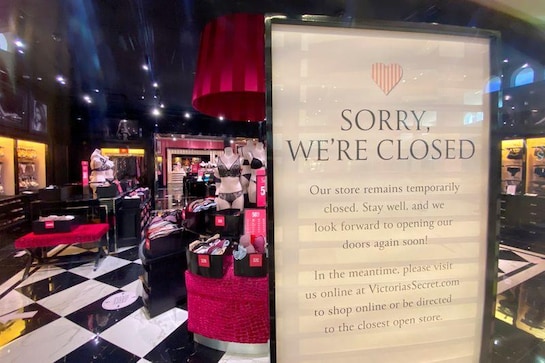 Business
By Howard Schneider WASHINGTON (Reuters) - The explosive surge in U.S. coronavirus cases this fall has left a question hanging: When will the economy take its own turn for the worse
Business
FRANKFURT/WASHINGTON (Reuters) - The heads of the Federal Reserve and the European Central Bank welcomed the encouraging results in trials of a vaccine candidate for the novel coronavirus but stressed that the economic outlook will remain uncertain. Fed chair Jay Powell and ECB President Christine Lagarde said the economy was still in for a tough time even if the development of a potential vaccine by U.S. drugmaker Pfizer and German partner BioNTech SE was reason for some optimism further ahead
Business
By Sumita Layek (Reuters) - India's fuel consumption in October registered its first year-on-year increase since February, as slowing coronavirus cases and increased mobility accelerated an economic recovery, data showed on Thursday.