Trump pledges strong U.S. ties with India if elected president | Reuters
By Steve Holland | EDISON, N.J. EDISON, N.J.
By Steve Holland
| EDISON, N.J.
EDISON, N.J. U.S. Republican presidential candidate Donald Trump pledged that the United States and India would be "best friends" if he is elected and that he would boost intelligence sharing with India in the battle against Islamic militants.Trump spoke at an event sponsored by the Republican Hindu Coalition to raise money for victims of terrorism. It featured Bollywood-style performers who danced in colorful, traditional costumes."If I'm elected president, the Indian and Hindu community will have a true friend in the White House, that I can guarantee you," said Trump, who noted that as a real estate developer he has two "massive developments" in India.
Indian Prime Minister Narendra Modi has developed a friendly relationship with President Barack Obama, a Democrat who wants Trump's opponent, Hillary Clinton, to win the Nov. 8 election."We will defeat radical Islamic terrorism when I'm president. We will stand shoulder to shoulder with India in sharing intelligence and keeping our people safe mutually," said Trump.
He called India a strategic ally and that "we will be best friends" if he wins the election.
(Reporting by Steve Holland; Editing by Mary Milliken)
This story has not been edited by Firstpost staff and is generated by auto-feed.
World
Their official meeting or reunion took place on Monday (13 September) in Texas, but the two had earlier met at the border last week. They met each other after communicating on social media.
News & Analysis
According to Facebook, parents can help by repeatedly talking to their teens about the difference between appearance and reality.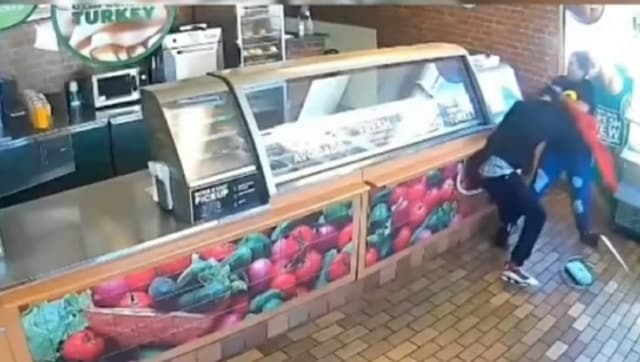 World
The video, captured on 5 September, shows Sotelo fighting off an armed robber, hitting him repeatedly with his own gun.