New Delhi: The Directorate of Film Festivals is organizing a three-day retrospective of Bollywood's first superstar Rajesh Khanna as a tribute to the cinema legend.
The event, to be held August 18-20 at the Siri fort auditorium here, will screen ten of the actor's landmark films.
These include Aap Ki Kasam, Aradhana, Aakhri Khat, Amar Prem, Kati Patang, Ittefaq, Avishkaar, Bawarchi, Safar and Anand.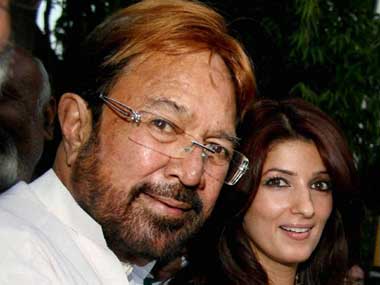 The event will be inaugurated on 18 August afternoon and will be followed by the screening of the film Aap Ki Kasam. In the evening Aradhana will be screened, the statement said.
On 19 August, four films — Aakhri Khat, Ittefaq, Amar Prem and Kati Patang—will be screened.
On the same day a panel discussion on 'The Star and his Style' will be organised which will be moderated by film critic Jerry Pinto.
On 20 August, Bawarchi will be screened at 10.30 am, Avishkaar at 1.30 pm, Safar at 3.30 pm and another panel discussion on 'Melodies' in Rajesh Khanna's films is scheduled in the evening. It will be followed by the last film of the retrospective— Anand, the statement added.
Entry to all the screenings and panel discussions will be open to all and on first come first served basis, the DFF said.
PTI
Updated Date: Aug 13, 2012 12:28 PM