Tata's Port Talbot steelworks in possible management buyout - Sky News | Reuters
Managers at Tata's Port Talbot steelworks have been briefed about a potential management buyout plan, Sky News said on Tuesday, citing sources. In March, the embattled steelmaker put its entire UK business up for sale to stem heavy losses. ( bit.ly/1VCnyJB ) Tata Steel earlier this month agreed to sell its Long Products Europe division in Scunthorpe to Greybull for 1 pound, saving a third of the 15,000 jobs placed in jeopardy by the Indian conglomerate's decision to sell up in Britain
Managers at Tata's Port Talbot steelworks have been briefed about a potential management buyout plan, Sky News said on Tuesday, citing sources.
In March, the embattled steelmaker put its entire UK business up for sale to stem heavy losses. (bit.ly/1VCnyJB)
Tata Steel earlier this month agreed to sell its Long Products Europe division in Scunthorpe to Greybull for 1 pound, saving a third of the 15,000 jobs placed in jeopardy by the Indian conglomerate's decision to sell up in Britain.
The steelmaker has been hit by falling prices due to overcapacity in China, which is the world's biggest market for the alloy.
Tata Steel said it was not publicly naming or confirming any potentially interested investors or bidders.
(Reporting by Sangameswaran S in Bengaluru; Editing by Sandra Maler)
This story has not been edited by Firstpost staff and is generated by auto-feed.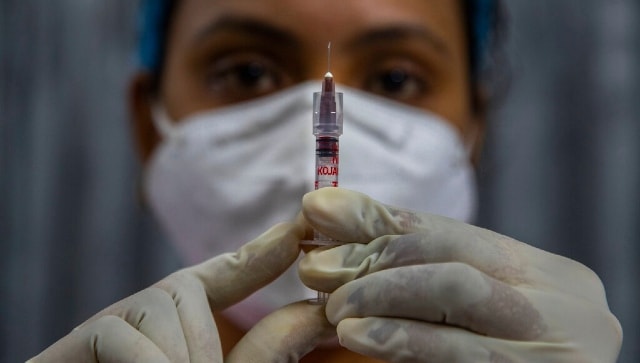 World
The medical officers said their recommendation to the government was made after considering "what effect this will have on transmission in schools and effects on education"
World
A combination of war weariness, donor fatigue and a long list of other world problems has forced Syria, Yemen and other Mideast conflicts into a back seat
World
Qatar is a close US ally and hosts the largest US military base in the Middle East, but the tiny Gulf Arab state also has some sway with the Taliban