Tata Communications to rejig Neotel
Tata Communications is looking hard into Neotel operations to turnaround the numbers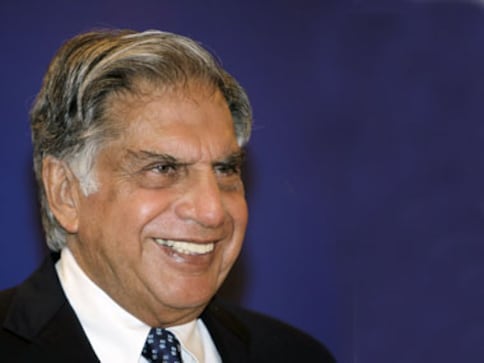 Mumbai: Running into rough weather over its balance sheet that reported consolidated loss of Rs 854 crore for 2010-11, telecom firm Tata Communications, plans a slew of measures, including turning around operations of Neotel in South Africa, to improve its performance, a senior official of the company said today.
Tata Communications (formerly VSNL) would strive to drive down network costs, focus on productivity gains, address small and medium enterprise space and would provide managed services, a top company official said.
It also intends to enhance hosting capabilities at its Neotel facility at Cape Town, in South Africa. The capacity expansion would be funded by revenues from its submarine cable business, Tata Communications' chief financial officer Sanjay Baweja said today.
"Neotel will become EBITDA positive this fiscal year.
As for Tata Communications, we have begun to address small and medium enterprises. This is a segment which is in the early stages of adopting information technology.
"We will provide network connectivity, virtual private network services, security services, as well as data centre and web hosting services to these enterprises. The company intends to drive down network costs and focus on productivity gains," Tata Communications' managing director and CEO Vinod Kumar said.
The company reported a net loss of Rs 854 crore for 2010-11 which includes a loss of Rs 551 crore on account of company's 49.01 per cent
stakeholding in Neotel, South Africa.
The company reported net profit of Rs 160.16 crore for the year on a standalone basis against Rs 483.18 crore in the previous year. Based on the standalone net profit, the board of the company has proposed a dividend of Rs 2 per share.
"Over the past few years, we have focused our investments on building and strengthening our global assets, services and capabilities which has impacted profitability, Kumar said.
"Our focus now is to put the business on a firm path to profitability, driven by growth in our enterprise business, growth in new segments like cloud computing, improved performance at Neotel and a sharp focus on costs," he added.
During 2010-11, the company achieved significant milestones such as its partnership with Google to bring on-the-go business connectivity to enterprises in India (InstaOffice) as well as the opening of its data centre in Singapore.
It also announced the international launch of InstaCompute, its cloud infrastructure and application services offering, besides signing a significant international voice sourcing agreement with Videotron, one of Canada's largest communications companies.
The company launched several new telepresence public rooms, was selected by PSA Peugeot Citroen to provide Global Managed Telepresence services and announced various inter-carrier partnerships with key telecom companies such as Orange Business Services and British Telecom to provide a
global meeting exchange across telepresence rooms globally.
PTI
India
The Sthree Sakthi SS 312 lottery draw results will also be released in the Kerala Government Gazette
India
The Supreme Court had agreed to examine the pleas, saying its main concern was the 'misuse of law' leading to rise in number of cases