Swimming - Golden start for Australia on day of records | Reuters
RIO DE JANEIRO Hungary's Katinka Hosszu ended her long wait for Olympic victory and Australia captured two gold medals in an exhilarating first day of swimming competition that saw three world records smashed in Rio on Saturday. Hosszu, five times a world champion but without a medal from three previous Olympics, demolished the world record by 2.07 seconds in the final of the women's 400 metres individual medley. Australia's women retained their Olympic title by winning the 4x100m freestyle relay in world record time, with sisters Bronte and Cate Campbell swimming the last two stages to overhaul the United States, despite the efforts of Katie Ledecky on the anchor leg RIO DE JANEIRO Hungary's Katinka Hosszu ended her long wait for Olympic victory and Australia captured two gold medals in an exhilarating first day of swimming competition that saw three world records smashed in Rio on Saturday.
Hosszu, five times a world champion but without a medal from three previous Olympics, demolished the world record by 2.07 seconds in the final of the women's 400 metres individual medley.
Australia's women retained their Olympic title by winning the 4x100m freestyle relay in world record time, with sisters Bronte and Cate Campbell swimming the last two stages to overhaul the United States, despite the efforts of Katie Ledecky on the anchor leg.
Mack Horton's victory in the men's 400 freestyle also meant Australia had already doubled their gold medal tally from a disappointing showing four years ago.
The day's record spree began with Britain's Adam Peaty, who broke his own world mark of 57.92 in the heats of the 100 breaststroke when he clocked 57.55.
Tipped to become the first British man to win an Olympic gold since 1988, he then swam 57.62 in the semi-finals.
FIRST HONOURS TO JAPAN
In the first of four evening finals, Japan's Kosuke Hagino won the men's 400m individual medley, the gruelling discipline that combines butterfly, backstroke, breaststroke and freestyle.
Hagino, the bronze medallist in 2012, won with a time of four minutes, 6.05 seconds to end a U.S. stranglehold on the event dating back to 1996.
Chase Kalisz of the United States, who had been fastest in the heats, finished second and Japan's Daiya Seto took the bronze.
In the men's 400 freestyle, Australia's Horton edged out defending champion Sun Yang of China and Italy's Gabriele Detti, pulling ahead in the final quarter after shadowing Britain's James Guy and Conor Dwyer of the U.S. for much of the race.
Hosszu then grabbed the spotlight with a stunning victory in the 400 individual medley.
Having suffered a nightmare Olympics in London, where she started as a hot medal prospect but came away empty-handed, she led from start to finish and stormed down the final length with the crowd roaring her on to the record.
"It's just crazy that I've been able to swim two seconds faster than anyone ever, ever did. It's just crazy," said the Hungarian, who will also contest the 200 IM, 200 butterfly and 100 and 200 backstroke.
In the women's relay, the Australians led off with Emma McKeon while Brittany Elmslie swam the second leg before Bronte Campbell overhauled the Americans and handed over to sister Cate, who touched in three minutes, 30.65 seconds, beating the previous world record of 3:30.98 they set in Glasgow in 2014.
"Definitely my favourite race ever," said Cate Campbell. "In an Olympic final with my sister and two girls I have known since I was 12, 13 years old - and a gold and a world record."
(Editing by Greg Stutchbury)
This story has not been edited by Firstpost staff and is generated by auto-feed.
Find latest and upcoming tech gadgets online on Tech2 Gadgets. Get technology news, gadgets reviews & ratings. Popular gadgets including laptop, tablet and mobile specifications, features, prices, comparison.
World
Most recently, US Ambassador Jeffery Ross Gunter has left the locals aghast with his ad looking for armed bodyguards in to Iceland, the most peaceful country in the world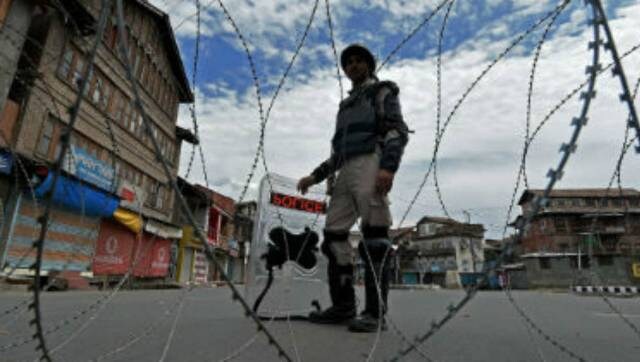 India
A Turkish foreign ministry spokesperson had said that withdrawal of special powers of Jammu and Kashmir did not serve peace or stability in the region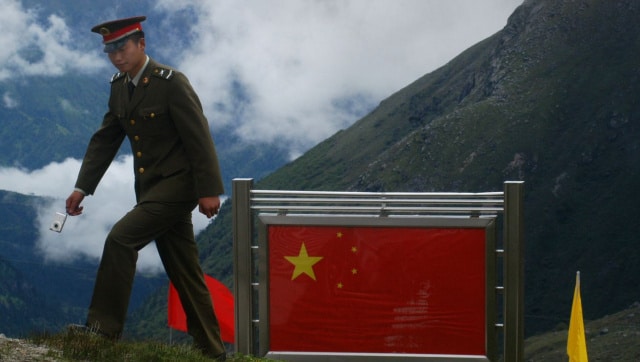 India
The statement comes even as the Union government's moves to abrogate Article 370 and split the state into two Union Territories complete one year.