Supreme Court ruling means firms have to pay up state tax worth billions of rupees | Reuters
NEW DELHI Supreme Court on Friday rejected a petition by major firms seeking the withdrawal of a tax on the movement of goods through the states, a decision that would force them to pay an estimated $4.5 billion in back taxes and interest.Some 2,000 companies including the Jindal group, Vedanta, Steel Authority of India and Tata Steel had contended that entry tax on goods as they moved from one state to another was against free trade.But the top court led by Chief Justice T.S. Thakur said India's constitution gave the states the right to impose such a tax, Rakesh Dwivedi, a lawyer representing the state of Uttar Pradesh said.'It is a very good judgment that will help the states to collect more revenue,' Dwivedi said. States have said that companies would have to pay over 300 billion rupees ($4.47 billion) in back taxes along with interest NEW DELHI Supreme Court on Friday rejected a petition by major firms seeking the withdrawal of a tax on the movement of goods through the states, a decision that would force them to pay an estimated $4.5 billion in back taxes and interest.Some 2,000 companies including the Jindal group, Vedanta, Steel Authority of India and Tata Steel had contended that entry tax on goods as they moved from one state to another was against free trade.But the top court led by Chief Justice T.S. Thakur said India's constitution gave the states the right to impose such a tax, Rakesh Dwivedi, a lawyer representing the state of Uttar Pradesh said."It is a very good judgment that will help the states to collect more revenue," Dwivedi said. States have said that companies would have to pay over 300 billion rupees ($4.47 billion) in back taxes along with interest.
"The industry as a whole will be adversely affected by the judgment," said Ashok Kumar, director finance and marketing, Jindal Stainless Ltd.India has a messy plethora of indirect taxes, duties and surcharges, imposed by the federal government as well as the states. But in the biggest single tax reform cleared by parliament in August, all such taxes will be subsumed into a single goods and services tax.
But that might not become effective until April 2017, and firms would have to comply with the Supreme Court order, experts said."The liabilities would arise on various businesses and could affect their working capital needs," said Prashant Deshpande, partner, Deloitte Haskin & Sells LLP.
($1 = 67.2 rupees) (Reporting by Manoj Kumar, Neha Dasgupta and Suchitra Mohanty; Writing by Manoj Kumar; Editing by Sanjeev Miglani and Nick Macfie)
This story has not been edited by Firstpost staff and is generated by auto-feed.
India
The former prime minister was admitted to the All India Institute of Medical Sciences (AIIMS) on Wednesday evening after he complained of weakness following fever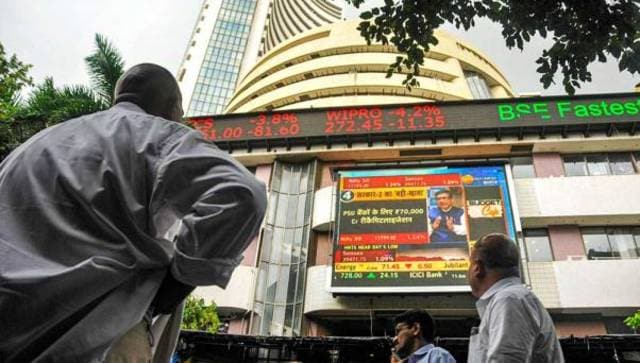 Business
Sectors like FMCG, PSU Bank, auto, and metal indices witnessed a hike of 1-3 percent while the IT index saw a decrease of nearly one percent