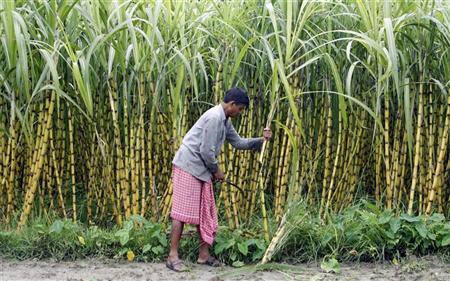 Reuters Market Eye - Shares in sugar companies gain after the government decided to raise import duty on the sweetener to 15 percent from 10 to discourage overseas buying as ample supplies have sparked a drop in local prices.
The higher import duty and the depreciating rupee should curb imports from overseas, and thus improve profitability at mills that would benefit from higher local sugar prices, dealers say.
Bajaj Hindusthan Ltd (BJHN.NS) gains 3 percent, Shree Renuka Sugars Ltd (SRES.NS) is up 3.6 percent, while Balrampur Chini Mills Ltd (BACH.NS) climbs 1.7 percent at 12:10 p.m..
(Reporting by Rajendra Jadhav)
Updated Date: Jul 06, 2013 04:30 AM