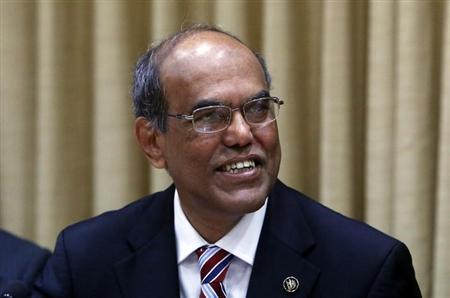 BANGALORE (Reuters) - Reserve Bank of India Governor Duvvuri Subbarao said on Friday there was a need for action to prevent money laundering in the country following recent allegations against three large private sector banks.
The RBI on Monday said it had started a probe at ICICI Bank Ltd (ICBK.NS), HDFC Bank Ltd (HDBK.NS) and Axis Bank Ltd (AXBK.NS) after an independent investigative journalist said last week he had video evidence showing suspected money laundering practices at their branches. The report hit the banks' shares.
"I can't at this time say or make a broad sweeping statement that there are no transactions taking place at all, but I believe the system is largely safe," Subbarao said in response to an audience question at a banking industry gathering.
"However, there is need for some corrective action. We are going to the head offices of all those banks to check what the system is for detecting management-level control over these transactions."
The RBI is also conducting a study of the banking system on whether there are enough controls to prevent such incidents, Subbarao said.
(Reporting by Harichandan Arakali, writing by Suvashree Dey Choudhury; Editing by Tony Munroe and Patrick Graham)
Updated Date: Mar 23, 2013 03:45 AM