Panaji: The Goa government on Wednesday said that at least 60 out of the 90 mines could be operational in the state once the Supreme Court lifts ban on mining activity.
"Of the existing mines, 60 mines would be able to operate while the rest may have issues like proximity to the forest areas and others," Chief Minister Manohar Parrikar told the State Legislative Assembly on Wednesday.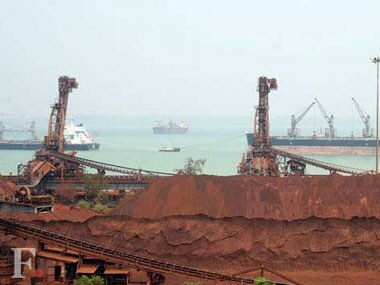 The Chief Minister was responding to a question tabled by Independent legislator Vijay Sardesai about the renewal of mining leases in the state.
Parrikar told the House that the government has renewed one mining lease in the state collecting the stamp duty, while the process is on to renew leases of seven more mines.
"The state has collected Rs 304 crore in the form of stamp duty from the mining leases, which were till then working on deemed renewal clause as former governments never bothered to renew them," the chief minister said.
Responding to a question by Sardesai, Parrikar clarified that although the leases have been renewed, the mining operations cannot start unless all the required permissions are in place.
He said that the SC has been hearing the petition on mining activity in the state.
The chief minister said that once the activity is allowed and if mining lease is found to be indulged in illegal extraction, the lease will stand cancelled.
The mining activity in 90-odd leases in Goa came to a halt since last year after the SC order, pending inquiry by Central Empowered committee on allegations of illegal mining.
PTI
Updated Date: Apr 24, 2013 16:00 PM