Sino-India war: No records of Nehru seeking Israeli help
The search for record was in response to a RTI application.
New Delhi: The external affairs ministry said it has no records of any "purported" letter written in 1962 by then prime minister Jawaharlal Nehru to his Israeli counterpart David Ben Gurion seeking help during the Sino-India war.
Responding to an RTI application filed by activist Subhash Agrawal, the MEA said diplomatic relations with Israel were established only in 1992 and therefore the ministry has no information on the same.
The issue had come before the Central Information Commission following an appeal filed by Agrawal, who demanded a copy of the letter along with the file notings which went into drafting it.
Information commissioner Shailesh Gandhi agreed with the response given by the external affairs ministry saying since "information sought is not available and hence cannot be provided".
Basing his queries on a media report which claimed that Nehru had turned to Israel for help during the 1962 war, Agrawal had sought to know from the Ministry the content of the letter, the response of Gurion and any other communication exchanged between both the countries.
He also asked whether India was reluctant to take delivery weapons from Israel through aircraft sporting flags of that country.
"Given the nature of information, where the appellant is seeking information about a purported letter which may have been written with a country with which the Indian government had no diplomatic relations, it is difficult to arrive at any conclusion whether such a record was generated or not," Gandhi pointed out.
He said since the RTI application has already been referred to a number of ministries, all of whom claim no such record exist, it appears that it may not be available on records.
PTI
Find latest and upcoming tech gadgets online on Tech2 Gadgets. Get technology news, gadgets reviews & ratings. Popular gadgets including laptop, tablet and mobile specifications, features, prices, comparison.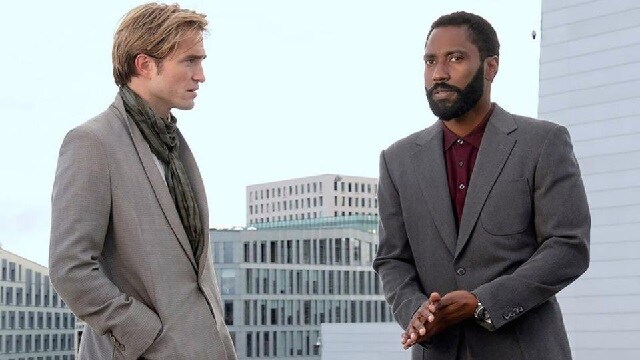 Entertainment
Tenet has reportedly passed government approvals for a theatrical release in China. However, an official release date is yet to be announced
World
The move was a response to the Trump administration's order this week for Beijing to close its consulate in Houston after Washington accused Chinese agents of trying to steal medical and other research in Texas.
World
The tit-for-tat closings marked a significant escalation in the multiple disputes between the two countries over a range of issues, including trade, technology, security, and human rights.