'Sesa-Sterlite will generate $7-8 billion profits a year'
Group Chairman Anil Agarwal said Sesa Sterlite will have the capability to repay the debt within next three years.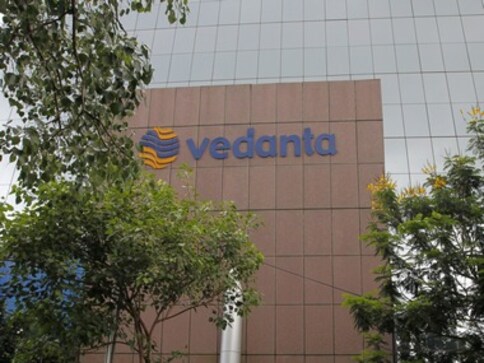 New Delhi: Businesses of Sesa Sterlite, the new entity announced by Vedanta Resources for its India operations, will generate annual surplus of $7-8 billion, Group Chairman Anil Agarwal has said.
He said Sesa Sterlite, which will be created out of the merger of metals producer Sterlite Industries and iron ore miner Sesa Goa, will have the capability to repay the debt within next three years, if it chooses to do so. "We (Sesa-Sterlite) have a debt of $7 billion whereas the assets are amazing...the new entity with five businesses will generate profits of $7-8 billion every year," Agarwal told PTI.
He added, "We will be able to pay the debts in 3 years. We will be capable (to repay) but all our loans are long term. It will be decided by the Board, when the loans will mature." The Vedanta debt being transferred to Sesa Sterlite includes $5.9 billion loans for acquiring oil and gas producer Cairn India and investments in loss-making Vedanta Aluminium.
On concerns that the debt of the London-listed Vedanta Resources would be transferred to the new Indian entity, he said the top management has held a series of meetings with minority and institutional investors to take them on board. "We are constantly in touch with our shareholders. They fully understand the developments (behind the restructuring) and appreciate. They are getting aligned with us," said Agarwal, who runs a $70 billion business empire.
He added the debts are long-term and Sesa Sterlite would be able to generate substantial cash flow to repay all its debts. The group currently has several expansion projects going on, including increasing the aluminium production facility to three million tonnes by 2015. Besides, the copper production are also targeted to double and iron ore to 40 million tonnes by then.
PTI
India
'Today India is firmly moving ahead in the world under the leadership of Prime Minister Narendra Modi,' Adityanath said
World
Hungary's nationalist government — one of the most friendly to Moscow in the EU — is heavily reliant on Russian oil and gas and says the boycott would be an 'atomic bomb' for its economy and destroy its 'stable energy supply'
World
Surging oil prices, inflation and a slump in tech shares led Saudi Aramco, billed as the largest oil producing company in the world, to oust Apple from its position as the most-valued company