Self publishers find audience at Comic Con India
New Delhi, Feb 10 (IANS) Apart from a handful of publishers, comic books in India are majorly self published and their distribution too is extremely restricted.
New Delhi, Feb 10 (IANS) Apart from a handful of publishers, comic books in India are majorly self published and their distribution too is extremely restricted. But the annual convention of Comic Con India has given a chance to these publishers and merchandisers to interact directly with the audience, generate business and promote their comics.
In its fourth year, Comic Con India's main edition in the capital concluded Sunday. It had left behind the cramped confines of Dilli Haat and had moved to the spacious 50,000 square foot spread of Thyagraj Stadium. This development worked in favour of over 100 exhibitors who participated in the convention.
Apart from major comics publishers like ACK Media that publishes Amar Chitra Katha and Tinkle, Campfire and Raj Comics who have been in this business for over three decades, new entrants like Holy Cow Entertainment, Garbage Bin studios and Abhijit Kini exhibit at Comic Con that organises its one-day express convention in cities like Mumbai, Bangalore and Hyderabad.
For most of these self publishers, Comic Con India is a blessing in disguise.
"The main problem in comics publishing is distribution. It is extremely flawed. Not many distributors are keen to distribute comics and many book stores are not interested in stocking as well," Vivek Goel, chief operating officer and art director of Holy Cow Entertainment Private Limited, told IANS.
"Apart from a few big names who have been producing comics for over 30 years and have a strong distribution system there is a lot of struggle for self publishers. But this platform allows us to reach out to reader's directly and interact with them and take their feedback," he added, saying his comics are available online.
Goel has been publishing for three years, and from January, 2014 he has started a monthly comic strip to give more visibility to the product. A 32-page comic is priced at Rs. 130.
Mumbai-based Abhijeet Kini of "Angry Maushi" series was extremely satisfied with the Comic Con convention as this is the only medium for him to reach out to a wider audience.
Using the tool of social satire in his comic strip, artist and illustrator Kini believes in the philosophy that comics are not for children only but for people of every age.
"Comic Con helps self publishers immensely. Retail book stores have many reservations in stocking comics by self publishers. So where will one go?" asked Kini.
"Independent publishers at the convention get to meet their readers, sell their products directly to them. Many new players have entered the market who are testing the waters right now, trying to figure out how to generate business and break even," he added.
Kini publishes one comic a year. The first "Angry Maushi comic" was launched in 2012 and its sequel in 2013.
"It is not meant for children," Kini pointed out.
"It is a social commentary where my woman protagonist "Maushi" takes it on herself to clean up corruption and other social evils. I want to change the perception that comics are just for children," he said.
Other than comics, quirky merchandise too was sold at Comic Con and it was well received by the visitors.
From coasters to fridge magnet, t-shirts to colourful boxes and mugs to superhero toys - comics-inspired merchandise is reaching out to a larger audience.
"We do sell on social networking sites but exhibiting at a place like this allows you to popularise your brand and reach out to a larger audience," Uday Vir Singh, the owner of Desi Pun, told IANS.
The 22-year-old was exhibiting for the first time and managed to sell 80 percent of his merchandise.
"There were many young people who visited Comic Con. My products cater to the younger generation and I will come back next year," said Jalandhar-based Singh.
(Shilpa Raina can be contacted at shilpa.r@ians.in)
This story has not been edited by Firstpost staff and is generated by auto-feed.
Find latest and upcoming tech gadgets online on Tech2 Gadgets. Get technology news, gadgets reviews & ratings. Popular gadgets including laptop, tablet and mobile specifications, features, prices, comparison.
Business
Jagdishan, a chartered accountant by profession, is a science graduate and has a Master's degree in Economics of Money, Banking and Finance. He has over 29 years of experience in the banking industry
India
Centre introduced the new NEP on Wednesday which included lowering stakes of board exams, allowing foreign universities to set up campuses in India, and a single regulator for higher education institutions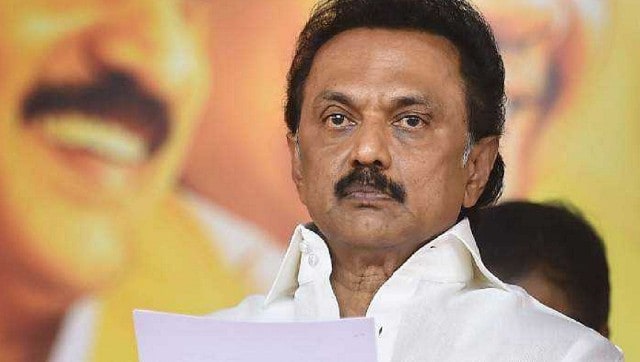 Politics
The DMK leader said contrary to Prime Minister Narendra Modi's assertions, "education will not be available to all" if the NEP is implemented