Saudi remarks on oil surge test prospects for output freeze | Reuters
DOHA Saudi Arabia's top oil official, Deputy Crown Prince Mohammed bin Salman, said Riyadh could boost output immediately and almost double it long term, in comments that could threaten the signing of a global production freeze deal planned for Sunday.  The second in line to the throne of the world's largest crude exporter added in remarks to Bloomberg that the kingdom would only restrain its output if all other major producers, including Iran, agree to freeze their production. His remarks appeared to cast doubt on a freeze plan to be discussed by producers of the Organisation of the Petroleum Exporting Countries and non-OPEC member countries such as Russia on Sunday in the Qatari capital Doha
DOHA Saudi Arabia's top oil official, Deputy Crown Prince Mohammed bin Salman, said Riyadh could boost output immediately and almost double it long term, in comments that could threaten the signing of a global production freeze deal planned for Sunday. 
The second in line to the throne of the world's largest crude exporter added in remarks to Bloomberg that the kingdom would only restrain its output if all other major producers, including Iran, agree to freeze their production.
His remarks appeared to cast doubt on a freeze plan to be discussed by producers of the Organisation of the Petroleum Exporting Countries and non-OPEC member countries such as Russia on Sunday in the Qatari capital Doha.
Iran, a fellow OPEC member but also Saudi Arabia's regional arch rival, has already said it would not join the freeze, as it seeks to raise its output and market share to pre-sanctions levels.
Iran will not be represented at the talks.
Tehran's stance has not torpedoed the convening of the meeting, something that suggests many fellow producers may be prepared to tolerate a rise in Iranian output temporarily, provided there is no new price rout.
The freeze proposal has helped oil prices to rise over 60 percent from a 12-year low near $27 a barrel hit in January, despite little change to the market's supply glut.
MARKET SHARE
Producers have struggled for nearly two years with low oil prices and an oversupplied market but have been loath to cut output as that would cede market share to rivals.
Sanctions imposed by the United States and other world powers were lifted in January in return for Tehran agreeing to long-term curbs on its nuclear programme.
Prince Mohammed said Saudi Arabia would cap its market share at about 10.3 million to 10.4 million barrels a day (bpd), if producers agree to the freeze.
But in defiant comments ahead of the talks, Prince Mohammed added: "If all major producers don't freeze production, we will not freeze production ... If we don't freeze, then we will sell at any opportunity we get."
The prince, who has emerged as Saudi Arabia's leading economic decision-maker, added that Riyadh could increase output to 11.5 million barrels a day immediately and go to 12.5 million in six to nine months "if we wanted to".
If the kingdom chose to increase investment in its oil industry, production capacity could be increased to 20 million bpd, he was quoted as saying.
'WE CAN PRODUCE MORE'
"I don't suggest that we should produce more, but we can produce more," said the prince. "We can produce 20 million barrels of oil per day if we invested in production capacity, but we can't produce beyond 20 million."
It is not clear to which extent his comments reflect the thinking of the Saudi leadership and king but they could raise tensions ahead of the meeting after several weeks of mostly conciliatory statements from market players.
On Sunday, two sources familiar with the situation told Reuters that Iran would not attend the Doha meeting: Tehran's oil minister had not been scheduled to attend, but the OPEC member country was due to send a representative.
One of the source said Qatar had told Iran that only those willing to take part in the freeze deal should attend on Sunday.
Iran's production has already surpassed 3.5 million bpd and exports are set to reach 2 million bpd next month, Iran's deputy oil minister was quoted as saying by state news agency IRNA on Saturday.
Countries are discussing a number of reference points at which to freeze output - January levels, February levels or an average - and have floated the idea of setting up a committee to monitor compliance.
(Reporting by Rania El Gamal, Katie Paul and Parisa Hafezi; writing by William Maclean; editing by Jason Neely)
This story has not been edited by Firstpost staff and is generated by auto-feed.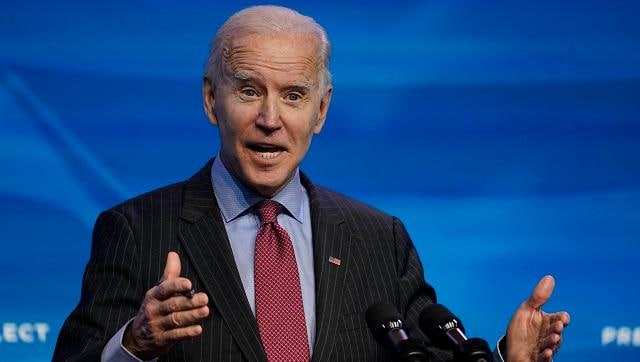 World
The new security alliance is likely to be seen as a provocative move by China, which has repeatedly lashed out at Joe Biden as he's sought to refocus US foreign policy on the Pacific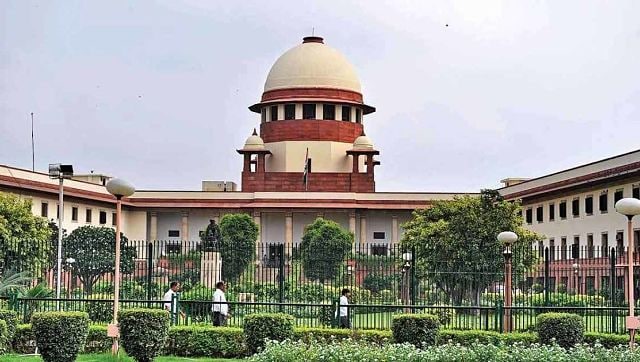 India
There are around 250 posts lying vacant in various key tribunals and appellate tribunals
World
The man who said singing is 'haram' (sin according to some interpretations of Islamic religious text), was told to concentrate on the real problems plaguing the country