S&P, Nasdaq higher at the open; Dow lower | Reuters
The S&P 500 and the Nasdaq opened higher on Tuesday, helped by a rise in oil prices and a recovery in tech stocks, while the Dow Jones Industrial average was slightly lower after rising for six straight days.The Dow Jones industrial average fell 7.06 points, or 0.04 percent, to 18,861.63, the S&P 500 gained 5.03 points, or 0.23 percent, to 2,169.23 and the Nasdaq composite added 19.14 points, or 0.37 percent, to 5,237.54. (Reporting by Tanya Agrawal; Editing by Saumyadeb Chakrabarty) The S&P 500 and the Nasdaq opened higher on Tuesday, helped by a rise in oil prices and a recovery in tech stocks, while the Dow Jones Industrial average was slightly lower after rising for six straight days.The Dow Jones industrial average fell 7.06 points, or 0.04 percent, to 18,861.63, the S&P 500 gained 5.03 points, or 0.23 percent, to 2,169.23 and the Nasdaq composite added 19.14 points, or 0.37 percent, to 5,237.54.
(Reporting by Tanya Agrawal; Editing by Saumyadeb Chakrabarty)
This story has not been edited by Firstpost staff and is generated by auto-feed.
Sports
Charged with endangering lives and causing unintentional injuries, she risks a fine of up to 15,000 euros ($17,300) and a year in prison.
World
President Tsai Ing-wen had earlier vowed to protect the island and its 'democratic way of life' from Beijing's rising pressures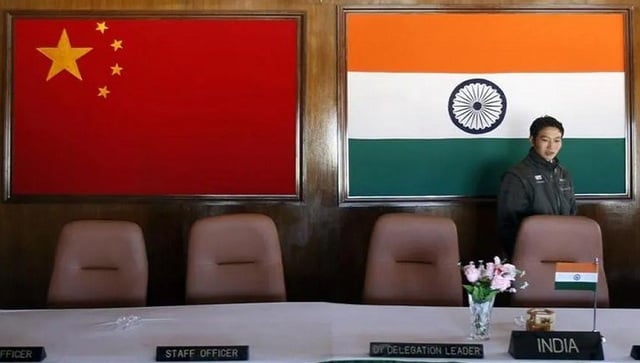 India
China has actively sabotaged Indian interests since 1949 and tried to harm us in every possible way.