Russia still working on how to freeze oil output ahead of OPEC talks | Reuters
By Vladimir Soldatkin and Oksana Kobzeva | MOSCOW MOSCOW Russia has yet to plan how to freeze oil production and there has been no agreement among its leading producers on output curbs, three senior industry sources told Reuters on Wednesday, just days before an OPEC meeting.Painstaking talks among the Organization of the Petroleum Exporting Countries and the world's other leading oil producers on how to restrict output have dragged on for almost a year without yielding any firm deal.In September, OPEC agreed to reduce production to between 32.5 million and 33.0 million barrels per day - an effort to prop up prices - from the organisation's latest production estimates of 33.64 million bpd.The pact is expected to be firmed up on Nov. 30 when OPEC holds a regular semi-annual meeting in Vienna, while the group expects other oil producers, notably Russia, to join the freeze. However, Russia, whose production is dominated by several oil majors, is yet to find a solution on how to limit its output, which in October reached a post-Soviet high of 11.2 million bpd By Vladimir Soldatkin and Oksana Kobzeva
| MOSCOW
MOSCOW Russia has yet to plan how to freeze oil production and there has been no agreement among its leading producers on output curbs, three senior industry sources told Reuters on Wednesday, just days before an OPEC meeting.Painstaking talks among the Organization of the Petroleum Exporting Countries and the world's other leading oil producers on how to restrict output have dragged on for almost a year without yielding any firm deal.In September, OPEC agreed to reduce production to between 32.5 million and 33.0 million barrels per day - an effort to prop up prices - from the organisation's latest production estimates of 33.64 million bpd.The pact is expected to be firmed up on Nov. 30 when OPEC holds a regular semi-annual meeting in Vienna, while the group expects other oil producers, notably Russia, to join the freeze. However, Russia, whose production is dominated by several oil majors, is yet to find a solution on how to limit its output, which in October reached a post-Soviet high of 11.2 million bpd. [O/RUS1]"The freeze is technically possible, but first of all, the level of curbs should be defined and it should be clear which companies want to take part," a senior industry source, who is not authorised to talk publicly to the media, told Reuters.
"The options (for a freeze) have been discussed," another source said. A meeting among experts from OPEC and some non-OPEC nations is scheduled for Nov. 28 in Vienna and expected to work out details ahead of the Nov. 30 OPEC gathering. A third source confirmed that discussions were ongoing.Russian Energy Minister Alexander Novak has said an output freeze had been discussed with the Russian companies, while declining to give details. President Vladimir Putin said this month that Moscow was ready to freeze output.
The first source said the Energy Ministry was talking to producers that account for about 80 percent of Russia's output and no concrete plan had yet emerged on how to cap production.An Energy Ministry spokeswoman did not immediately reply to a request seeking comment. Leading Russian oil companies, responsible for three quarters of output in the world's largest producer, say they will boost output next year after reaching record levels in recent months.
And there is another caveat to the possible freeze arrangement.Igor Sechin, a long-standing Putin ally and head of the country's top oil producer, Rosneft, has long expressed doubt about OPEC's power to regulate markets and been sceptical about the deal.Moreover, Russia seems unlikely to stop commissioning new oilfields, crucial for sustaining its production. Russia has launched several key oilfields, including Lukoil's offshore Filanovsky field in the Caspian Sea, this year. The first source said there were no plans to curtail the introduction of other greenfields. (Additional reporting by Olesya Astakhova; Editing by Katya Golubkova and Dale Hudson)
This story has not been edited by Firstpost staff and is generated by auto-feed.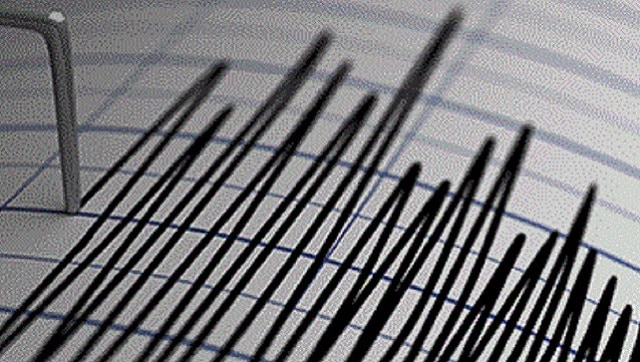 World
The US Geological Survey says the first quake struck about 17 miles south of Naalehu and the second earthquake struck about 20 minutes later in the same area
World
The driver who was involved in this incident was later issued a citation for failing to maintain proper control of his vehicle. Both the officers will return to their regular duty very soon.
World
Amess was holding a his regular weekly meeting with constituents at the Belfairs Methodist Church, in the small town of Leigh-on-Sea when he was stabbed