Rosneft's partner in Essar deal says may sell stake within 5 years | Reuters
By Katya Golubkova | MOSCOW MOSCOW Russian private investment group United Capital Partners (UCP), which is teaming up with oil giant Rosneft to buy India's Essar Oil in a $12.9 billion deal, said it may sell its stake within five years.The purchase of Essar Oil, by Russia's state-owned Rosneft and a consortium of UCP and global oil trader Trafigura, will be the biggest foreign acquisition ever in India and Russia's largest overseas deal. The takeover, agreed on Saturday, is expected to be completed in the next few months.The chief executive of Russian lender VTB, which advised on the deal, has said it was specially structured to ensure it was not affected by Western sanctions imposed on Rosneft and its boss Igor Sechin, an ally of Russian leader Vladimir Putin.Since Rosneft will control only 49 percent of Essar under the deal, with Trafigura and UCP jointly holding another 49 percent, the sanctions risk is mitigated.But the structure has raised questions about whether UCP and Trafigura will cede their shares to Rosneft once sanctions are lifted or eased, giving Sechin full control over the acquisition.The sanctions were imposed over Moscow's annexation of Crimea and support for separatist rebels in eastern Ukraine.'We do not plan to sell our stake to anyone in the near future,' Irina Lanina, a director of UCP, said in a written response to Reuters' questions
By Katya Golubkova
| MOSCOW
MOSCOW Russian private investment group United Capital Partners (UCP), which is teaming up with oil giant Rosneft to buy India's Essar Oil in a $12.9 billion deal, said it may sell its stake within five years.The purchase of Essar Oil, by Russia's state-owned Rosneft and a consortium of UCP and global oil trader Trafigura, will be the biggest foreign acquisition ever in India and Russia's largest overseas deal. The takeover, agreed on Saturday, is expected to be completed in the next few months.The chief executive of Russian lender VTB, which advised on the deal, has said it was specially structured to ensure it was not affected by Western sanctions imposed on Rosneft and its boss Igor Sechin, an ally of Russian leader Vladimir Putin.Since Rosneft will control only 49 percent of Essar under the deal, with Trafigura and UCP jointly holding another 49 percent, the sanctions risk is mitigated.But the structure has raised questions about whether UCP and Trafigura will cede their shares to Rosneft once sanctions are lifted or eased, giving Sechin full control over the acquisition.The sanctions were imposed over Moscow's annexation of Crimea and support for separatist rebels in eastern Ukraine."We do not plan to sell our stake to anyone in the near future," Irina Lanina, a director of UCP, said in a written response to Reuters' questions.
"We plan to make this investment in a consortium with our partner Trafigura and are likely to exit together with them as well. As of now, we are looking at (remaining in Essar) for 3-5 years but time will tell," Lanina said.Lanina said that UCP plans to use its own funds and credit facilities to finance the acquisition of its stake but did not say how much it would cost. ASSOCIATION
Rosneft has close and long-standing ties with its other partners in the Essar deal.UCP's President Ilya Shcherbovich was a Rosneft board member in 2012 and 2013. Shcherbovich has said that UCP has acted as a consultant to Rosneft on investments, though without disclosing concrete deals or projects.UCP is also a minority shareholder in Russian oil pipeline monopoly Transneft, and took the company to an arbitration court earlier this year over what it said was an insufficient dividend payout.
Transneft and Rosneft have had bumpy relations over several issues, including usage of pipelines and tariffs the monopoly charges oil producers for shipments. UCP has denied it brought the court case on Rosneft's behalf.Rosneft also has a long association with Trafigura, which is its biggest long-term buyer of Urals crude oil.The Indian company's assets include a 400,000 barrels per day (bpd) refinery, import and export facilities, and gas stations. Under the agreement, the 49 percent stake held by UCP and Trafigura is equally split between the two. The billionaire Ruia brothers own the remaining 2 percent stake.The acquisition gives Rosneft a gateway into the world's fastest growing fuel market at a time when Sechin has predicted competition for global energy market share will intensify, especially with Saudi Arabia. (Additional reporting by Oksana Kobzeva in MOSCOW and Nidhi Verma in NEW DELHI; Writing by Vladimir Soldatkin; Editing by Christian Lowe and Susan Fenton)
This story has not been edited by Firstpost staff and is generated by auto-feed.
World
The "meeting planned for this week in London... will not take place due to the French cancelling", said the ministry source.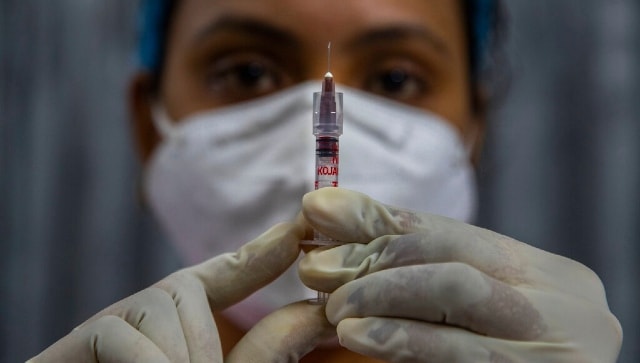 World
The medical officers said their recommendation to the government was made after considering "what effect this will have on transmission in schools and effects on education"
World
A combination of war weariness, donor fatigue and a long list of other world problems has forced Syria, Yemen and other Mideast conflicts into a back seat