Reliance Industries' quarterly profit tops estimates | Reuters
By Promit Mukherjee | MUMBAI MUMBAI India's oil-to-telecoms conglomerate Reliance Industries Ltd reported a 12.8 percent rise in its fourth-quarter net profit on Monday that topped analysts' estimates, helped by higher margins in its refining and petrochemicals business.Reliance, which commercially launched its fourth-generation (4G) telecom network in September, started charging for services this month after several months of free services. It has already gained 108.9 million subscribers as of March 31.'Jio is witnessing the largest migration from free to paid services in history,' said Mukesh Ambani, the chair and managing director of Reliance Industries.Net profit on a standalone basis - which takes into account only the company's refining, petrochemicals and oil and gas exploration businesses - rose to 81.51 billion rupees ($1.26 billion) for the three months to March 31 from 72.27 billion rupees a year earlier, Reliance said in a statement. Analysts on average had expected a standalone profit of 80.10 billion rupees, according to data compiled by Thomson Reuters
By Promit Mukherjee
| MUMBAI
MUMBAI India's oil-to-telecoms conglomerate Reliance Industries Ltd reported a 12.8 percent rise in its fourth-quarter net profit on Monday that topped analysts' estimates, helped by higher margins in its refining and petrochemicals business.Reliance, which commercially launched its fourth-generation (4G) telecom network in September, started charging for services this month after several months of free services. It has already gained 108.9 million subscribers as of March 31."Jio is witnessing the largest migration from free to paid services in history," said Mukesh Ambani, the chair and managing director of Reliance Industries.Net profit on a standalone basis - which takes into account only the company's refining, petrochemicals and oil and gas exploration businesses - rose to 81.51 billion rupees ($1.26 billion) for the three months to March 31 from 72.27 billion rupees a year earlier, Reliance said in a statement. Analysts on average had expected a standalone profit of 80.10 billion rupees, according to data compiled by Thomson Reuters.
Reliance said its gross refining margin, or profit earned on each barrel of crude processed - a key profitability gauge for a refiner - was $11.5 per barrel for the quarter, much higher than year ago levels.On a consolidated basis - including newer businesses such as telecom, retail and U.S. shale gas operations - Reliance's net profit rose 11.1 percent from a year earlier to 80.5 billion rupees. Revenue on a standalone basis rose 37.7 percent from a year earlier to 745.98 billion rupees on the back of higher volumes in petrochemicals and higher prices of petrol and diesel.
Refining and petrochemicals contribute around 90 percent to overall revenue and profit."With ongoing projects our portfolio will become significantly more robust and integrated, securing long-term profitable growth," said Ambani, India's richest man.
The company, which controls the highest chunk of 4G airwaves across India's 22 telecom zones, has introduced a range features, such as telecoms services, mobile phone apps and its own line of handsets.It sold 10 million LYF branded smartphones and Jiofi devices in the fiscal year 2016-17, with 2.6 million units sold in the last quarter.However, analysts have said that its telecom business will continue to be a drag on the company's balance sheet for years.($1 = 64.4400 rupees) (Additional reporting by Rahul Bhatia and Abhirup Roy; Editing by Euan Rocha and Louise Heavens)
This story has not been edited by Firstpost staff and is generated by auto-feed.
World
The incident occurred in Dasu area of Upper Kohistan district of Khyber Pakhtunkhwa province where Chinese engineers and construction workers are helping Pakistan build a dam which is part of CPEC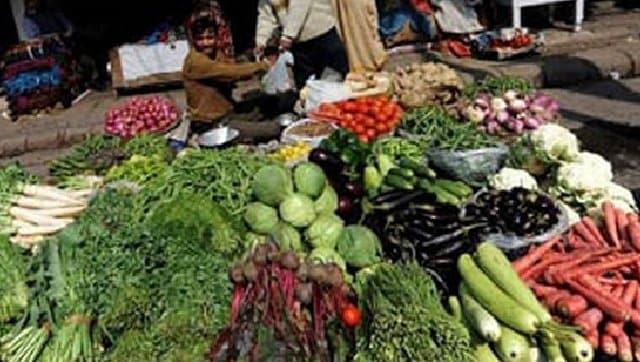 Business
Inflation in fuel and power basket eased to 32.83 percent during June, against 37.61 percent in May
India
The Pulitzer prize winner, who was in Kandahar covering operations against Taliban, was killed when he was riding along with the Afghan Special Forces