Reliance Communications to sell tower arm majority stake to Canada's Brookfield for $1.7 billion | Reuters
MUMBAI Reliance Communications (RLCM.NS) is selling a 51 percent stake in its tower assets to Canada's Brookfield Infrastructure Group for 110 billion rupees ($1.65 billion), in a deal that will help cut the phone carrier's huge debt.Reliance Communications will use the proceeds of the deal with Brookfield 'solely' to repay debt, it said a statement on Friday. The preliminary deal is subject to definitive documentation, regulatory approvals and other terms and conditions.Controlled by billionaire Anil Ambani, Reliance Communications is the most leveraged among listed Indian phone carriers with its $6.3 billion net debt being more than five times its operating profit. Ambani said last month the company aimed to cut its debt by more than three-quarters within a year
MUMBAI Reliance Communications (RLCM.NS) is selling a 51 percent stake in its tower assets to Canada's Brookfield Infrastructure Group for 110 billion rupees ($1.65 billion), in a deal that will help cut the phone carrier's huge debt.Reliance Communications will use the proceeds of the deal with Brookfield "solely" to repay debt, it said a statement on Friday. The preliminary deal is subject to definitive documentation, regulatory approvals and other terms and conditions.Controlled by billionaire Anil Ambani, Reliance Communications is the most leveraged among listed Indian phone carriers with its $6.3 billion net debt being more than five times its operating profit. Ambani said last month the company aimed to cut its debt by more than three-quarters within a year. Reliance Communications, India's fourth-biggest cellular carrier by customers, is also merging its wireless business with smaller rival Aircel and has said that deal will cut its debt by 200 billion rupees as it transfers part of the debt to the new venture.
India is the world's second-biggest and the fastest-growing internet market by users.As Indian mobile phone carriers expand their 4G telecoms networks to cater to fast-rising demand for high-speed data, Reliance Communications and Brookfield expect the tower business' revenue and profitability to improve further, according to the statement.
Reliance Communications, which has been trying to sell the tower assets for years, had in December signed a non-binding pact with a group led by buyout firm TPG Capital Management LP. That deal did not go through.Shares in Reliance Communications were trading 2.3 percent higher by 0819 GMT in a Mumbai market that was up 0.3 percent.
($1 = 66.5919 Indian rupees) (Reporting by Devidutta Tripathy; Editing by Muralikumar Anantharaman)
This story has not been edited by Firstpost staff and is generated by auto-feed.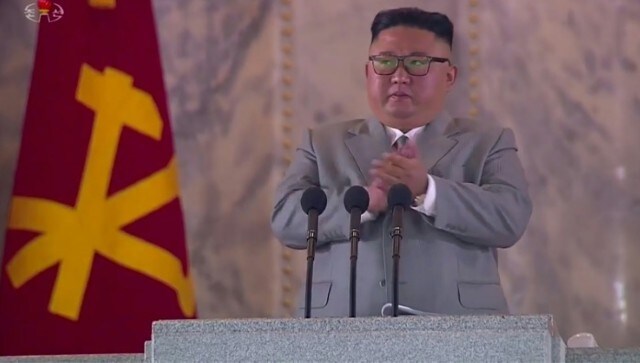 World
Kim also accused South Korea of hypocrisy because it criticises North Korea's weapons development as provocations while spending heavily to increase its own military capabilities
Sports
The victory by 1.33 seconds was Verstappen's eighth of the season at a track where Hamilton had won five times.
Sports
Verstappen, who leads Hamilton by six points in the championship race, claimed his ninth pole of 2021 with a time of 1min 32.910sec, just two tenths faster than the British driver.