Reese Witherspoon fined $213 for disorderly conduct
Actress Reese Witherspoon, who pled no contest to charges of disorderly conduct, has been fined $213.
Los Angeles: Actress Reese Witherspoon, who pled no contest to charges of disorderly conduct, has been fined $213.
The 37-year-old actress was charged for disorderly conduct on April 19, after confronting a police officer, who had arrested her husband Jim Toth on suspicion of drunk driving in Atlanta, Georgia.
While Witherspoon pled no contest to her charges, Hollywood agent Toth offered a guilty plea, reported TMZ.
The 'Legally Blonde' star, who was not in court, will face no other sentence apart from the fine while Toth will perform 40 hours of community service and attend alcohol education classes.
He will also be placed on probation for 12 months. Just hours before the court ruling, Witherspoon, who has seven-month-old son Tennessee with Toth and children Ava, 13, and nine-year-old Deacon with ex-husband Ryan Phillippe, said she was fully aware she had drank too much alcohol that night.
She also said that she and Toth know better now after being disciplined. Speaking on TV show 'Good Morning America', the actress said, "It's one of those nights. We went out to dinner in Atlanta, had one too many glasses of wine. We thought we were fine to drive and we absolutely were not. And it's just completely unacceptable. And we are so sorry and embarrassed. And we know better."
PTI
Find latest and upcoming tech gadgets online on Tech2 Gadgets. Get technology news, gadgets reviews & ratings. Popular gadgets including laptop, tablet and mobile specifications, features, prices, comparison.
Entertainment
Under the scheme implemented by Assam State Film (Finance and Development) Corporation Limited, the government subsidy cheques were given to five entrepreneurs by the chief minister to set up new theatres.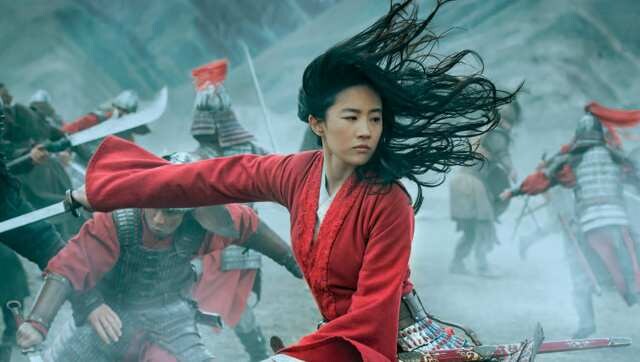 Entertainment
Disney's Mulan remake debuted in China over the weekend with a disappointing $23 million, even with most theaters in the region being reopened
Entertainment
The Television Academy announced that each network and streaming service competing on the telecast has pledged a $100,000 donation for every Emmy they win.