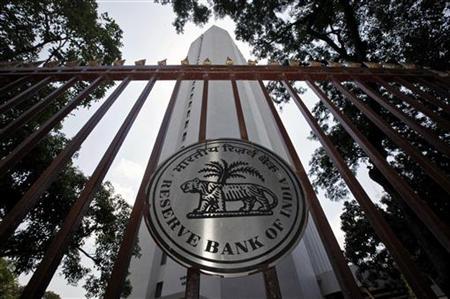 MUMBAI (Reuters) - The Reserve Bank of India said the debt limit available for overseas investors has been merged into two broad categories - federal debt and corporate debt.
Foreign investors can invest up to $25 billion in government bonds, including both long- and short-term debt such as treasury bills. Previously, there had been investment restrictions on T-bills of up to $10 billion.
The cap on corporate bonds remains at the current level of $51 billion, but separate limits on different types of investors and corporates such as infrastructure have been removed.
The above changes will be effective from April 1, the RBI said in a notification.
The RBI notification comes about a week after the finance minister said the restrictions on foreign institutional investors in debt will be eased to attract inflows and help fund a widening current account deficit.
India said on Thursday it would do what was needed to tackle its current account deficit, after heavy oil and gold imports together with muted exports drove the gap to a record high in the December quarter.
(Reporting by Archana Narayanan; Editing by Sunil Nair)
Updated Date: Apr 02, 2013 01:15 AM