RBI governor says helicopter money no panacea | Reuters
LONDON Reserve Bank of India Governor Raghuram Rajan said on Tuesday that he had doubts 'helicopter money', or free cash given directly to citizens to stimulate growth, would be successful if adopted by developed world policymakers. Euro zone and Japanese interest rates in negative territory have done little to help growth or inflation, causing some bankers and finance officials to speculate that policymakers will deploy 'helicopter money', even though economists say it would be a last resort. Widely credited with predicting the global financial crisis of 2008-2009, Rajan said the effectiveness of helicopter money was far from proven
LONDON Reserve Bank of India Governor Raghuram Rajan said on Tuesday that he had doubts "helicopter money", or free cash given directly to citizens to stimulate growth, would be successful if adopted by developed world policymakers.
Euro zone and Japanese interest rates in negative territory have done little to help growth or inflation, causing some bankers and finance officials to speculate that policymakers will deploy "helicopter money", even though economists say it would be a last resort.
Widely credited with predicting the global financial crisis of 2008-2009, Rajan said the effectiveness of helicopter money was far from proven.
"It is not absolutely clear that throwing the money out of the window, or targeted cheques to beneficiaries... will be politically feasible in many countries, or produce economically the desired effect," he said during a lecture at the London School of Economics.
"I am throwing the possibility out there that even helicopter money may not work for the same reason that so much fiscal spending has not elevated growth... So the nuclear option may not be as much of a panacea as some people think."
Policymakers have so far shied away from helicopter money, including the Bank of Japan governor and his French counterpart who said this week the European Central Bank was not discussing the measure and that it was not needed in the euro zone.
Rajan also said helicopter cash could have the opposite of the desired effect of encouraging recipients to spend. The more aggressive a measure was, the less understood its consequences, he added.
"Somebody getting this money and seeing the central bank governor throwing this money out of the helicopter, saying 'is this guy crazy? Has the world gone nuts? I am going to save this, because I am not sure what is going to happen'."
Rajan also said regulatory changes put in place after the global crisis, in particular steps limiting the amount of risk banks can carry on their books, could be making financial markets even riskier.
"We are better off today in terms of protecting the system but there are new risks we may have created...We have a very regulated banking system and in this situation, activity flows to the unregulated sector," he said.
"By moving activity across markets have we created potential for more risk? A situation where...banks are stronger but markets are weaker."
Rajan is a vocal critic of the unconventional monetary policies deployed by developed central banks, arguing that emerging markets suffered as a result, either in the form of huge capital inflows or their sudden withdrawal.
This has prompted discussions on whether the developing world could better coordinate policies. Rajan said such coordination was already underway on a smaller, regional basis but that more was probably needed.
"In the absence of the right kind of instruments on a global level, people need to work with each other and we need to figure out how to make this more part of the global structure," he said.
Rajan's term at the Reserve Bank of India ends in September though the government has the option of extending it by two years. Since taking charge in 2013, Rajan has stabilised the currency, almost halved double-digit inflation, and helped attract record levels of inward investment.
He declined comment on whether he would stay on the helm of the RBI if the option was offered.
(Reporting by Karin Strohecker; Editing by Sujata Rao and Raissa Kasolowsky)
This story has not been edited by Firstpost staff and is generated by auto-feed.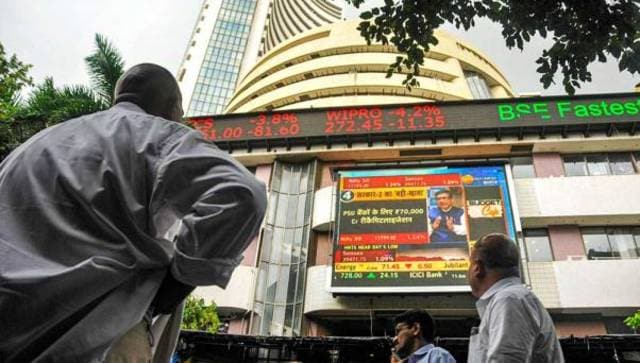 Business
The top gainers on the BSE were Tech Mahindra, Bajaj Finance, Bharti Airtel, Bajaj Finserv, and Tata Steel, while the top laggards were Hindustan Unilever, Asian Paint, Bajaj Auto, and Mahindra & Mahindra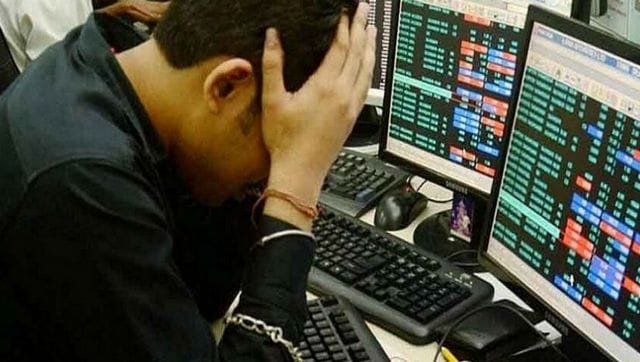 Business
BSE Sensex closed at 52,198.51 with a loss of 354.89 points or 0.68 percent
Sports
Pogacar stole in at the 11th hour to win the 2020 edition, but this year he stamped his authority in the first week and will pull on the yellow jersey beneath the Arc de Triomphe as the undisputed champion aged just 22.