Rate outlook helps gold to highest in almost three weeks | Reuters
NEW YORK/LONDON Gold prices rose to their highest in almost three weeks on Monday, setting the market on course towards $1,300 an ounce, drawing confidence from continued ultra-low interest rates. Weak economic data and uncertainty over U.S
NEW YORK/LONDON Gold prices rose to their highest in almost three weeks on Monday, setting the market on course towards $1,300 an ounce, drawing confidence from continued ultra-low interest rates.
Weak economic data and uncertainty over U.S. monetary policy has contributed to risk aversion, boosting investor appetite for bullion and other assets perceived as safer stores of value, including the Japanese yen.
Spot gold XAU= hit $1,258.70 an ounce, its highest since March 22, before retreating slightly to $1,255.93 at 2:33 p.m. EDT (1833 GMT), up 1.3 percent.
U.S. gold futures for June delivery GCM6 settled up 1.1 percent.
"Very loose monetary policy pursued by several central banks should point to even higher gold prices," Commerzbank analyst Daniel Briesemann said.
"The ECB also increased its bond-buying purchases, and has not ruled out further measures."
In euro terms, the price of gold reached the 1,100-euro mark XAUEUR=R for the first time since March 30.
Scaled-back expectations for further monetary tightening this year helped gold to its best quarter in nearly 30 years in the three months to March, after the U.S. central bank raised rates in December for the first time in nearly a decade.
On Friday, New York Fed President William Dudley said the central bank must take a cautious approach to further rate increases because of lingering external risks to the U.S. economy.
"We expect the Fed to press ahead with a rate hike in June, but, considering the original path for monetary tightening, the U.S. is looser than expected," Capital Economics commodities economist Simona Gambarini said.
The dollar was broadly supportive for bullion markets, trading down half a percent against a basket of major currency rivals.
Data on Friday showed that hedge funds and money managers cut their net long positions in gold futures and options in the week to April 5, but still not far from a two-month high.
Assets in SPDR Gold Trust, the world's largest gold-backed exchange-traded fund, fell on Friday.
In other precious metals, silver prices outperformed gold, with additional support from the steady inflows of exchange-traded funds and trading of the falling gold-silver ratio.
"The fact that they're rebuilding again is positive," said James Steel, chief metals analyst for HSBC Securities in New York, referring to physically backed exchange-traded funds."In silver, we're seeing a lot of gold ratio trading."
Spot silver gained 3.9 percent to $15.95 an ounce XAG=, platinum rose 2 percent to $985.12 XPT= and palladium was up 1.1 percent at $544.93 XPD= .
(Editing by Louise Heavens, David Goodman and Jonathan Oatis)
This story has not been edited by Firstpost staff and is generated by auto-feed.
India
To call an Indian tech giant which directly employs nearly 2.6 lakh Indians and is worth over $100 billion in the middle of a pandemic "anti-national" is to erase the line between vigilance and full-blown paranoia
India
I would see this as an unnecessary, uncalled-for article by people with a narrow mindset, who have not made an objective assessment of the issue and tried seeing a conspiracy where none exists.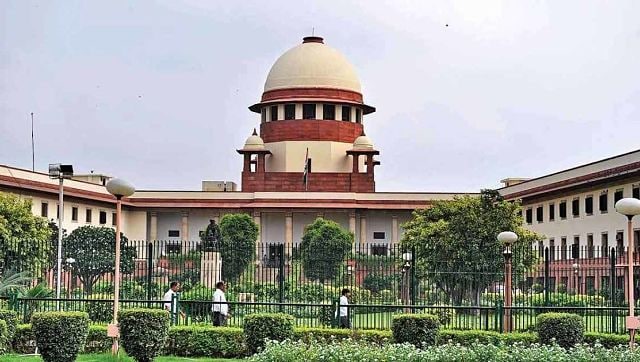 India
There are around 250 posts lying vacant in various key tribunals and appellate tribunals