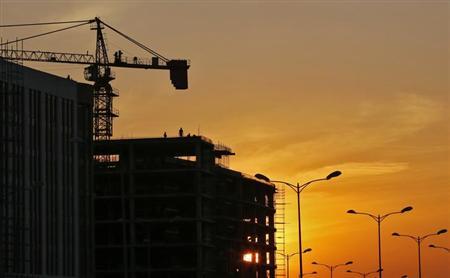 REUTERS - Real estate company Puravankara Projects Ltd's(PPRO.NS) share offering to raise up to $36 million was subscribed 1.5 times on Thursday, boosting the near-term outlook for equity sales by its rivals to reduce their debt.
Puravankara had launched a sale of up to 23.7 million shares to institutional investors on Thursday in the price range of between 80 rupees and 85 rupees each. It received bids for 35.4 million shares, the Bombay Stock Exchange data showed.
The company plans to use the proceeds of the issue to lower its debt burden and expand its operations, according to a share sale prospectus filed with the stock exchanges. Puravankara had a total debt of 17.9 billion rupees as of March 31, 2013.
Shares in Puravankara, which has a market value of $326 million, closed down 3.3 percent at 84.90 rupees, while the Nifty dropped 2.1 percent. The stock is down nearly 16 percent this year.
(Reporting by Aditi Shah; Writing by Sumeet Chatterjee; Editing by Anand Basu)
Updated Date: May 24, 2013 02:30 AM