Pension, labour disputes dog Greek talks as cash dwindles | Reuters
ATHENS/BRUSSELS (Reuters) - Wide differences over pension and labour reforms continued to dog intensive negotiations between Greece's leftist government and its international creditors despite progress in other areas as the country's cash position becomes increasingly critical. Government spokesman Gabriel Sakellaridis sounded the alarm on Monday, saying that while Athens intended to meet all its payment obligations, including nearly 1 billion euros to the IMF in May, it needed fresh funds before the end of the month. 'Liquidity is a pressing issue,' Sakellaridis told a news conference
ATHENS/BRUSSELS (Reuters) - Wide differences over pension and labour reforms continued to dog intensive negotiations between Greece's leftist government and its international creditors despite progress in other areas as the country's cash position becomes increasingly critical.
Government spokesman Gabriel Sakellaridis sounded the alarm on Monday, saying that while Athens intended to meet all its payment obligations, including nearly 1 billion euros to the IMF in May, it needed fresh funds before the end of the month.
"Liquidity is a pressing issue," Sakellaridis told a news conference. "The Greek government is not waiting until the end of May for a liquidity injection. It expects this liquidity to be offered to the Greek economy as soon as possible."
In a sign of Greece's increasingly frantic efforts to secure relief, Deputy Prime Minister Yannis Dragasakis will travel to Frankfurt to hold talks with European Central Bank President Mario Draghi on Tuesday, a government official said.
With lenders ruling out fresh aid until Athens implements all required reforms, Greece is hoping progress in negotiations will pave the way for the ECB to permit Greek banks to buy more short-term treasury bills, easing the government's cash crunch.
Intensive talks on an interim deal between a reshuffled Greek negotiating team and representatives of the European Commission, the ECB and the IMF, renamed the "Brussels Group", have been under way since last Thursday.
The aim had been to achieve a technical-level accord that would enable euro zone finance ministers to declare when they meet on May 11 that there is a prospect of concluding the bailout review successfully. But the two sides remain at loggerheads over several issues.
Labour Minister Panos Skourletis said the International Monetary Fund, Greece's second biggest creditor after euro zone governments, was insisting on tough policy conditions for an interim deal to unlock frozen bailout aid.
The global lender was unyielding in demands for pensions cuts, rules to ease mass layoffs of private sector workers and opposition to a government plan to raise the minimum wage, Skourletis told Mega TV.
"They are asking us to not touch anything (of the austerity measures) that have ruined Greek people's lives in the last five years," he said.
"The IMF is the most inflexible side ... the most extreme voices of the Brussels Group," the minister said. "But there are also calmer voices."
Greece faces repayments to the IMF totalling 970 million euros by May 12. It has been borrowing from municipalities and government entities to meet obligations.
Finance Minister Yanis Varoufakis will also travel to Paris and Brussels on Tuesday to meet his French counterpart as well as EU Economics Commissioner Pierre Moscovici.
"RED LINES"
On Sunday, Greek and euro zone officials reported progress on some issues and forecast a result by Wednesday, when the ECB holds its weekly review of emergency lending to Greek banks.
A euro zone official said there was more convergence on some areas than others. Skourletis made clear that social policies which Prime Minister Alexis Tsipras' radical Syriza party has declared "red lines" were the main stumbling block.
Tsipras yielded some ground last week on privatisations and reforming Value Added Tax when he shook up his negotiating team to sideline outspoken Finance Minister Yanis Varoufakis, who will represent Athens at next week's crucial Eurogroup meeting.
"There is more competence, more willingness to compromise and more preparedness - data, numbers, etc," said an EU official familiar with the talks. But to say there would be a deal by May 11 would be "speculation", the official added.
Greek daily Kathimerini said the ECB would consider this week significantly toughening the terms on which the banks receive emergency liquidity from the Greek central bank by raising the "haircut" on the collateral they present for funds.
Options under consideration involved reducing the face value of debt securities by 44, 65 or even 80 percent, compared to the current 23 percent, the newspaper said.
The ECB declined comment on the report, but sources familiar with the central bank's thinking said the collateral policy was unlikely to be changed this week and emergency liquidity assistance was set to be extended for another week.
"There are more positive signals from the Greek government," said a person familiar with the situation said. "I can imagine that the ongoing game where we increase the (ELA) limit by a small amount would not stop at this week's meeting."
ECB Vice-President Vitor Constancio said he was confident Athens and its creditors would reach a deal to avoid Greece defaulting and leaving the euro zone.
"I am ... absolutely convinced that the worst-case scenario will be avoided," Constancio told Dutch newspaper Het Financieele Dagblad in an interview published on Monday.
"Everyone acknowledges that the degree of stress and vulnerability in the euro area has totally changed. There are no signs of contagion," he added, suggesting the ECB's bond buying programme had eased concerns that Greece's problems might spread to other euro zone economies.
(Additional reporting by Angeliki Koutantou, George Georgiopoulos and Deepa Babington in Athens and John O'Donnell in Frankfurt; Writing by Paul Taylor; Editing by Ralph Boulton)
This story has not been edited by Firstpost staff and is generated by auto-feed.
Find latest and upcoming tech gadgets online on Tech2 Gadgets. Get technology news, gadgets reviews & ratings. Popular gadgets including laptop, tablet and mobile specifications, features, prices, comparison.
First Cricket News
Check out the latest IPL 2020 points table, Orange Cap standings and the Purple Cap standings.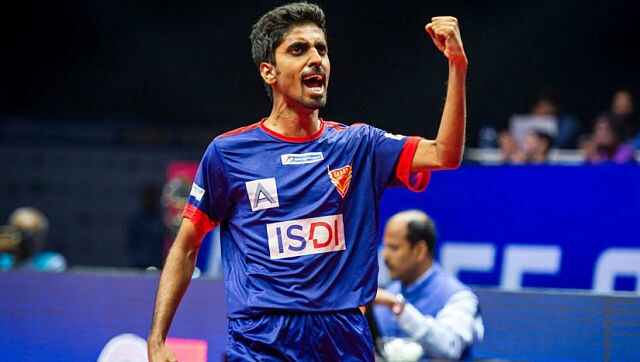 Sports
Sathiyan Gnanasekaran talks about training against a robot during the first few months of the lockdown, working on his serve-and-receive game, and finding some light even in a dark year.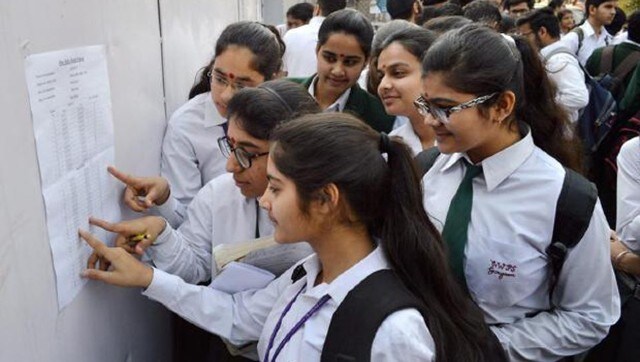 India
The CGBSE supplementary examination will be conducted in the months of November and December 2020