Patrolling near Odisha's turtle nesting site resumes
Bhubaneswar, Jan 30 (IANS) Authorities resumed patrolling near Odisha's Gahirmatha beach, one of world's largest turtle nesting sites, days after it was stopped following a row over the killing of a fishermen in the region, an official said Thursday. More than 50 patrolling staff resumed work off the coast Wednesday after 17 days with seven vessels including five trawlers, Divisional Forest Officer Kedar Kumar Swain told IANS. Coast Guard and police personnel, accompanied by a judicial magistrate, also pitched in
Bhubaneswar, Jan 30 (IANS) Authorities resumed patrolling near Odisha's Gahirmatha beach, one of world's largest turtle nesting sites, days after it was stopped following a row over the killing of a fishermen in the region, an official said Thursday.
More than 50 patrolling staff resumed work off the coast Wednesday after 17 days with seven vessels including five trawlers, Divisional Forest Officer Kedar Kumar Swain told IANS.
Coast Guard and police personnel, accompanied by a judicial magistrate, also pitched in.
The patrol party Wednesday seized a trawler operating illegally within the prohibited area and arrested seven people, he said.
The patrolling was stopped near Gahirmatha in Kendrapada district's Bhitarkanika National Park, 170 km from here, after a fisherman was killed in an exchange of fire with a patrol unit Jan 12.
The fishermen of the area alleged that the patrolling party opened fire at them without any provocation, while the forest staff maintained that the fishermen attacked them first.
More than half-a-million Olive Ridley turtles arrive and congregate in the shallow coastal waters of the state throughout October and November, come ashore and nest between December and March. Most of the hatchlings emerge by May.
Illegal fishing trawlers always pose a threat to the endangered species. The turtles either get caught and suffocate in the fishing nets or get killed by the motor blades of the trawler engines.
The state government imposed a seven-month fishing ban early Nov 2013 along 120 km of the state's 480-km coastline to protect the turtles.
The authorities have also directed the trawlers and boatmen not to carry out any fishing activity within 20 km of the coast during the period, which will be effective till May 31, 2014.
Swain said that thousands of endangered Ridley turtles have already congregated in the area and they may come ashore for mass nesting any time.
The number of turtles spotted dead so far could be around 300 this season, he said. At least 24 fishing vessels have been intercepted and seized, while 200 people have been arrested so far in connection with illegal fishing, he said.
This story has not been edited by Firstpost staff and is generated by auto-feed.
Find latest and upcoming tech gadgets online on Tech2 Gadgets. Get technology news, gadgets reviews & ratings. Popular gadgets including laptop, tablet and mobile specifications, features, prices, comparison.
Politics
In a complaint to the Election Commission, a BJP delegation accused the former CM, who is pitted against Imarti Devi for the 3 November by-polls, of 'insulting women and Dalits'
World
Pence has an albatross around his neck — and that's Trump, said 79-year-old Balachandran Gopalan, who watched the US election debate from New Delhi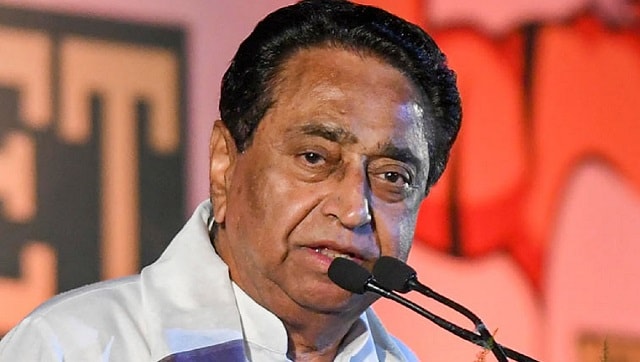 India
Addressing a poll meeting on Sunday in Gwalior's Dabra town, the former Madhya Pradesh CM had compared Devi with the Congress candidate from the seat, saying while the latter was a "simple person", Devi was an "item"