Pakistan investigating social media users for anti-army posts - official | Reuters
By Mubasher Bukhari and Saad Sayeed | LAHORE, Pakistan/ISLAMABAD LAHORE, Pakistan/ISLAMABAD Pakistan has begun a crackdown on online criticism of its powerful military, with up to 200 social media accounts under investigation, a security official said on Monday. The crackdown is being carried out by the civilian Federal Investigation Agency (FIA) after Interior Minister Chaudhry Nisar Ali Khan directed it to take action against social media users posting anti-military material.'We have received a huge list of suspects, active against national institutions, but we have identified 18 out of over 200 social media activists,' a senior FIA official told Reuters.'They are accused of spreading negative material against the army and other institutions,' added the official, who declined to be identified as he is not authorised to speak to the media.At least two people have been interrogated and released, he said.Pakistan's military has staged numerous coups and ruled the country for about half is history since its creation in 1947.The military remains a powerful political force even under civilian governments, and relations between the generals and civilian leaders can be sensitive
By Mubasher Bukhari and Saad Sayeed
| LAHORE, Pakistan/ISLAMABAD
LAHORE, Pakistan/ISLAMABAD Pakistan has begun a crackdown on online criticism of its powerful military, with up to 200 social media accounts under investigation, a security official said on Monday. The crackdown is being carried out by the civilian Federal Investigation Agency (FIA) after Interior Minister Chaudhry Nisar Ali Khan directed it to take action against social media users posting anti-military material."We have received a huge list of suspects, active against national institutions, but we have identified 18 out of over 200 social media activists," a senior FIA official told Reuters."They are accused of spreading negative material against the army and other institutions," added the official, who declined to be identified as he is not authorised to speak to the media.At least two people have been interrogated and released, he said.Pakistan's military has staged numerous coups and ruled the country for about half is history since its creation in 1947.The military remains a powerful political force even under civilian governments, and relations between the generals and civilian leaders can be sensitive.
The crackdown on online dissent comes after a lengthy inquiry into a newspaper report that gave details leaked from a high-level security meeting. Uproar over the report threatened to reopen a rift between the army and civilian government. Interior Minister Nisar, in ordering the crackdown, said the security forces had to be protected.
"Unwarranted criticism of security forces and other institutions responsible for the defence of the realm is not allowed," Nisar said in a statement last week.The opposition Pakistani Tehreek-e-Insaf (PTI), some of whose members have been investigated under a tough new cyber crime law, denounced the investigations. "It is a violation of fundamental rights," said PTI spokesman Naeem-ul-Haque.In January, five activists critical of the military went missing. Four later reappeared but left the country after being accused of sharing blasphemous content online.
One of the activists later said intelligence agents were responsible for his abduction but he declined to say which agency he thought they came from.One person apparently caught up in the investigation is journalist Taha Siddiqui who said that last week, an FIA officer told him to appear for questioning.He did not keep the appointment and instead filed a court petition claiming harassment."I felt threatened and I'm filing this petition as a preventative measure," Siddiqui, who works for France24 and other media, told Reuters.FIA officer Noman Bodla confirmed he had spoken to Siddiqui but declined to elaborate. Bodla did, however, confirm the wider investigation. (Writing by Saad Sayeed; Editing by Robert Birsel)
This story has not been edited by Firstpost staff and is generated by auto-feed.
Find latest and upcoming tech gadgets online on Tech2 Gadgets. Get technology news, gadgets reviews & ratings. Popular gadgets including laptop, tablet and mobile specifications, features, prices, comparison.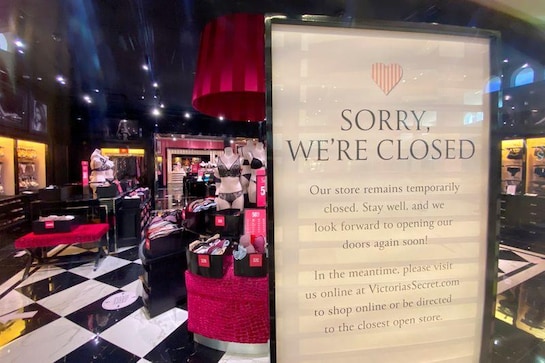 Business
By Howard Schneider WASHINGTON (Reuters) - The explosive surge in U.S. coronavirus cases this fall has left a question hanging: When will the economy take its own turn for the worse
Business
FRANKFURT/WASHINGTON (Reuters) - The heads of the Federal Reserve and the European Central Bank welcomed the encouraging results in trials of a vaccine candidate for the novel coronavirus but stressed that the economic outlook will remain uncertain. Fed chair Jay Powell and ECB President Christine Lagarde said the economy was still in for a tough time even if the development of a potential vaccine by U.S. drugmaker Pfizer and German partner BioNTech SE was reason for some optimism further ahead
Business
By Sumita Layek (Reuters) - India's fuel consumption in October registered its first year-on-year increase since February, as slowing coronavirus cases and increased mobility accelerated an economic recovery, data showed on Thursday.