Islamabad:Notwithstanding US pressure, the Pakistan cabinet  approved a $1.5 billion deal with Iran for laying the 785 km long Pakistan segment of a gas pipeline that could address the needs of the energy-starved nation.
The pipeline will deliver 750 million cubic feet of natural gas per day from Iran by the end of next year.
The contract will be signed by Iran's Tadbir Energy and Pakistan Interstate Gas Company (ISGC) for engineering, procurement, construction and financing of the project, the Dawn newspaper reported.
Iran will provide $500 million of financing payable in 20 years and Tadbir Energy will lay the pipeline through its sub-contractors.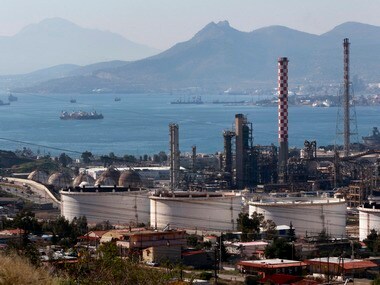 According to Pakistan Prime Minister's Advisor on Petroleum and Natural Resources Asim Hussain, the agreement, which had already been 'initialled', was ratified by the cabinet on Wednesday, the report said.
Because it was a government-to-government agreement, there was no need for competitive bidding, he said.
Almost half of the remaining $1 billion financing will be arranged through a Chinese loan and about $500 million would be raised by Pakistan through gas infrastructure development cess (GIDC), Dawn said.
According to an official statement, a committee comprising ministers for finance, law and justice, petroleum and natural resources and the governor of the State Bank of Pakistan was formed to further analyse the project.
An official said the committee would finalise a term-sheet with Iranian authorities for financing arrangement including mark-up and repayment details.
A gas sales and purchase agreement signed by the two countries about two years ago required the project completion by December 31, 2014.
Washington has been opposing the pipeline on the grounds that it would inject foreign exchange into the Iranian economy.
Western nations have slapped Iran with a number of sanctions in an effort to prevent Tehran from going forward with its nuclear weapons programme.
However, Pakistan sees the pipeline as the shortest way to get gas.
PTI
Updated Date: Feb 01, 2013 16:42 PM