OPEC panel looking at deepening, extending oil cuts: sources | Reuters
By Alex Lawler and Rania El Gamal | VIENNA VIENNA An OPEC panel reviewing scenarios for the oil producer group's meeting next week is looking at the option of deepening and extending a deal to reduce crude output, OPEC sources said on Friday, in an attempt to drain inventories and support prices.Saudi Arabia and non-OPEC Russia, the world's top two oil producers, have agreed on the need to prolong the current cuts until March 2018, although Saudi Energy Minister Khalid al-Falih said extended curbs would be on the same terms.OPEC's national representatives plus officials from its Vienna secretariat met on Wednesday and Thursday. Their panel, the Economic Commission Board (ECB), was due to conclude talks on Thursday but they finally ended on Friday, OPEC sources said.Among the scenarios being considered by the panel were a six- or nine-month extension with a possible deeper cut, sources said.'All options are open,' one source said
By Alex Lawler and Rania El Gamal
| VIENNA
VIENNA An OPEC panel reviewing scenarios for the oil producer group's meeting next week is looking at the option of deepening and extending a deal to reduce crude output, OPEC sources said on Friday, in an attempt to drain inventories and support prices.Saudi Arabia and non-OPEC Russia, the world's top two oil producers, have agreed on the need to prolong the current cuts until March 2018, although Saudi Energy Minister Khalid al-Falih said extended curbs would be on the same terms.OPEC's national representatives plus officials from its Vienna secretariat met on Wednesday and Thursday. Their panel, the Economic Commission Board (ECB), was due to conclude talks on Thursday but they finally ended on Friday, OPEC sources said.Among the scenarios being considered by the panel were a six- or nine-month extension with a possible deeper cut, sources said."All options are open," one source said.
That source said a deeper cut in output was an option depending on estimated growth in supply from non-OPEC producers, mainly U.S. shale oil firms, among other scenarios.The ECB does not set policy and its meeting precedes the gathering of OPEC and non-OPEC oil ministers on May 25 to decide whether to extend beyond June 30 their deal to reduce output.Oil prices were heading on Friday for a second week of gains, trading above $53 a barrel, on growing expectations that producers will agree further steps to support the market when they meet next week.
The Organization of the Petroleum Exporting Countries, Russia and other producers originally agreed to cut production by 1.8 million barrels per day for six months from Jan. 1.Oil prices have gained support from reduced output but high inventories and rising supply from producers not participating in the accord have limited the rally, pressing the case for extending the curbs. 
Further details, such as the size of the extra supply cut being mulled by the ECB, were not immediately available.In addition to the final part of the ECB meeting, there is also a technical discussion on Friday among OPEC and non-OPEC countries participating in the supply cut. This is not expected to result in any decision."Today's meeting is just informative," an OPEC source said. Russia and three or four non-OPEC countries were attending Friday's technical meeting, a different source said. Eleven non-OPEC countries are participating in the supply cut. (Editing by Jason Neely, Greg Mahlich)
This story has not been edited by Firstpost staff and is generated by auto-feed.
Find latest and upcoming tech gadgets online on Tech2 Gadgets. Get technology news, gadgets reviews & ratings. Popular gadgets including laptop, tablet and mobile specifications, features, prices, comparison.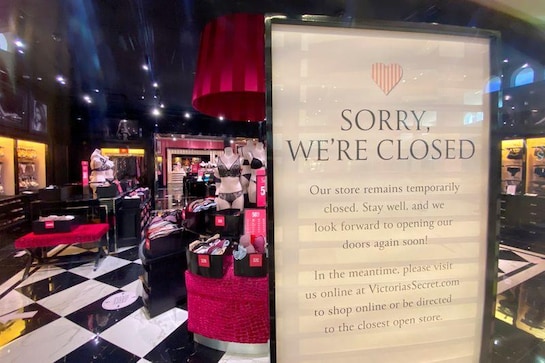 Business
By Howard Schneider WASHINGTON (Reuters) - The explosive surge in U.S. coronavirus cases this fall has left a question hanging: When will the economy take its own turn for the worse
Business
FRANKFURT/WASHINGTON (Reuters) - The heads of the Federal Reserve and the European Central Bank welcomed the encouraging results in trials of a vaccine candidate for the novel coronavirus but stressed that the economic outlook will remain uncertain. Fed chair Jay Powell and ECB President Christine Lagarde said the economy was still in for a tough time even if the development of a potential vaccine by U.S. drugmaker Pfizer and German partner BioNTech SE was reason for some optimism further ahead
Business
By Sumita Layek (Reuters) - India's fuel consumption in October registered its first year-on-year increase since February, as slowing coronavirus cases and increased mobility accelerated an economic recovery, data showed on Thursday.