OPEC officials approve group's delayed long-term strategy: sources | Reuters
LONDON OPEC officials approved on Monday a document outlining the exporter group's long-term strategy, which had been delayed by differences over whether it should aim for tighter control of the oil market, two OPEC sources said.The OPEC board of governors, which has been discussing an update of the long-term strategy since 2015, met earlier on Monday in Vienna to discuss the latest version.'It's approved,' one of the sources said, adding the meeting 'went smoothly.' A difference of opinion between Saudi Arabia and Iran over whether the group should state that it aims for 'production management' had contributed to the delay. (Reporting by Alex Lawler; Editing by Susan Thomas)
LONDON OPEC officials approved on Monday a document outlining the exporter group's long-term strategy, which had been delayed by differences over whether it should aim for tighter control of the oil market, two OPEC sources said.The OPEC board of governors, which has been discussing an update of the long-term strategy since 2015, met earlier on Monday in Vienna to discuss the latest version."It's approved," one of the sources said, adding the meeting "went smoothly."
A difference of opinion between Saudi Arabia and Iran over whether the group should state that it aims for "production management" had contributed to the delay.
(Reporting by Alex Lawler; Editing by Susan Thomas)
This story has not been edited by Firstpost staff and is generated by auto-feed.
World
The purpose of the manual is to provoke young scholars in the West to launch attacks against anyone who dares to criticise the high and mighty academician
World
The government task force on Wednesday reported 1,028 coronavirus deaths over the past 24 hours, the highest number since the start of the pandemic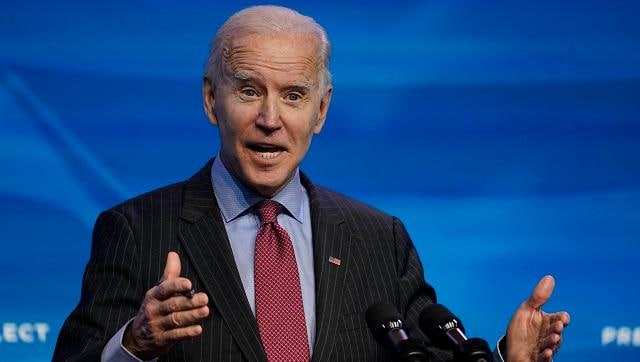 World
In a letter to Biden, Senators Mark Warner of the Democratic Party and John Cornyn of the Republican Party urged the president to grant a national interest waiver to India as provided under CAATSA as this is in America's national security interest