Ola adds entertainment features as ride-hailing competition rages | Reuters
By Heather Somerville and Supantha Mukherjee | NEW YORK/BENGALURU NEW YORK/BENGALURU Indian ride-services start-up Ola unveiled on Tuesday a new car entertainment platform that allows passengers to listen to the music of their choice, as it seeks to woo riders with gizmos in a bid to outmanoeuvre global giant Uber in a fast-growing market.Ola Play, as the company has named the new feature, is aimed at attracting mostly business travellers that use Ola Prime, its line of mid-sized sedans. Ola is fighting a pitched battle to try and retain market share in the country, where its much better capitalized rival Uber is making a major push and gaining ground. The company faces a mounting threat from Uber since Uber sold its China operations to Didi Chuxing in August, extracting itself from a costly competition and freeing up funds for it to focus on India, its second largest market outside the United States.Ola, backed by Japan's SoftBank Group and China's Didi Chuxing among others, is valued at more than $5 billion after raising $1.3 billion in funding By Heather Somerville and Supantha Mukherjee
| NEW YORK/BENGALURU
NEW YORK/BENGALURU Indian ride-services start-up Ola unveiled on Tuesday a new car entertainment platform that allows passengers to listen to the music of their choice, as it seeks to woo riders with gizmos in a bid to outmanoeuvre global giant Uber in a fast-growing market.Ola Play, as the company has named the new feature, is aimed at attracting mostly business travellers that use Ola Prime, its line of mid-sized sedans. Ola is fighting a pitched battle to try and retain market share in the country, where its much better capitalized rival Uber is making a major push and gaining ground.
The company faces a mounting threat from Uber since Uber sold its China operations to Didi Chuxing in August, extracting itself from a costly competition and freeing up funds for it to focus on India, its second largest market outside the United States.Ola, backed by Japan's SoftBank Group and China's Didi Chuxing among others, is valued at more than $5 billion after raising $1.3 billion in funding. It is looking to raise another $1 billion this year, according to a source close to the company.
In an interview with Reuters, Ola co-founder and CEO Bhavish Aggarwal declined to comment on Ola's fundraising efforts, but said he saw room for multiple players in the Indian market."There is space for different kinds of players," Aggarwal said. "I don't feel that the market's capping out anytime soon."
Ola said its new Play offering will allow riders, via their smartphones, to play songs from Apple Music, Sony Liv, or other platforms. Third-party developers will also be able to develop apps for Ola Play. Entertainment, shopping and tourism apps will be among the first to be featured. (Additional reporting by Rachit Vats and Sankalp Phartiyal; Editing by Gopakumar Warrier)
This story has not been edited by Firstpost staff and is generated by auto-feed.
Business
BSE SmallCap performed in the green with a rise of 241.62 points, rising by 0.86 percent to end at 28,284.07. BSE MidCap also performed positively, recording a hike of 0.65 percent or 162.69 points to end at 25,215.96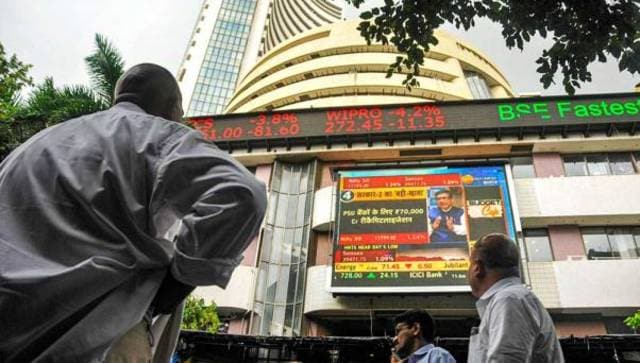 India
The top BSE gainers were were Tech Mahindra, Mahindra and Mahindra, HCL Technologies, Bajaj Auto and Reliance
World
There has been skepticism about the government's enthusiastic adoption of bitcoin since the government announced at a Bitcoin conference in Miami in June