Oil tops $50, lifts commodity stocks but Fed, China weigh | Reuters
LONDON Brent crude oil topped $50 a barrel for the first time in nearly seven months on Thursday, lifting commodity and energy-related shares in Europe and Asia, though worries about U.S. interest rates and signs of slowdown in China limited gains
LONDON Brent crude oil topped $50 a barrel for the first time in nearly seven months on Thursday, lifting commodity and energy-related shares in Europe and Asia, though worries about U.S. interest rates and signs of slowdown in China limited gains.
Oil's rise took it to levels more than 80 percent above January's 12-year lows and was fuelled in part by a weaker dollar, which fell against the Japanese yen.
European shares edged higher, led by the basic resources and oil and gas sectors. The pan-European FTSEurofirst 300 index rose 0.1 percent, pushing on from a four-week high hit on Wednesday. The STOXX 600 basic resources index rose 2.6 percent. Oil and gas added 0.4 percent.
Wall Street looked set to open with modest gains, according to index futures.
Within Europe, gains of 0.5 percent in Germany's DAX index and 0.4 percent in France's CAC 40 were offset by losses of 0.6 percent in Spain's IBEX and 0.3 percent in Italy's FTSE MIB index.
Japan's Nikkei rose 0.1 percent, giving up earlier gains as the yen firmed, while MSCI's broadest index of Asia-Pacific shares outside Japan was up 0.4 percent.
Chinese shares fell more than 1 percent at one point, with the CSI300 index touching its lowest since March 11 after data on Thursday showed profits at state-owned firms fell 8.4 percent year-on-year in the first four months of 2016, while debts rose 18 percent. However, a late rally saw the index close 0.2 percent higher.
Brent, the international benchmark oil price, rose as high as $50.35 a barrel, its highest since early November, in the wake of data showing a sharper-than-expected fall in U.S. crude stocks last week.
U.S. crude last traded at $49.90, up 34 cents.
"Geopolitical issues in West Africa and the Middle East, supply outages, increased demand and maybe a touch of a weaker dollar have all helped push prices higher," said Jonathan Barratt, chief investment officer at Sydney's Ayers Alliance.
He added, however, that the rally would not last as the higher prices would bring U.S. shale oil back on to the market.
In currency markets, the yen rose 0.2 percent to 110 per dollar and the euro was up 0.3 percent at $1.1182.
"Stuck in a corridor is a good word for the yen at the moment," said Geoffrey Yu, a strategist with the UBS in London.
"For Japan the question is what will we see next from them to ensure that the yen can stay weak."
The greenback hit a two-month high against a basket of currencies on Wednesday, and is on a roll after minutes of the Federal Reserve's latest policy meeting and comments from Fed officials hinted that an interest rate rise could be imminent.
The cost of hedging against big swings in sterling over the next month hit seven-year highs on Thursday, according to options set to mature just after Britain's June 23 refereendum on European Union membership.
LOOKING TO YELLEN
Investors are looking to a speech by Fed Chair Janet Yellen on Friday for more clues to the rate outlook.
Yields on two-year U.S. Treasuries hit 10-week highs around 0.94 percent on Wednesday. They last stood at 0.91 percent down 1 basis point on the day.
German 10-year yields, the benchmark for euro zone borrowing costs, rose about 2 bps to 0.17 percent.
The market is already turning to next Thursday's European Central Bank policy meeting, at which it will unveil new growth and inflation forecasts.
Higher oil prices have helped lift a gauge of long-term inflation expectations often cited by the ECB - the five-year, five-year breakeven rate EUIL5Y5Y=R> - above 1.5 percent, though this remains below the ECB's inflation target of near 2 percent.
(Additional reporting by Hideyuki Sano in Tokyo, Anirban Nag and Alistair Smout in London; Editing by Toby Chopra)
This story has not been edited by Firstpost staff and is generated by auto-feed.
World
Since taking office, US vice president Kamala Harris has met with or spoken to over thirty world leaders, promoting US interests on issues ranging from global health to climate change to cyber threats
World
Australia's submarine upgrade was a response to China's takeover of the South China Sea, aggressive bullying of Australia and intimidation of Japan and Taiwan, said Peter Jennings.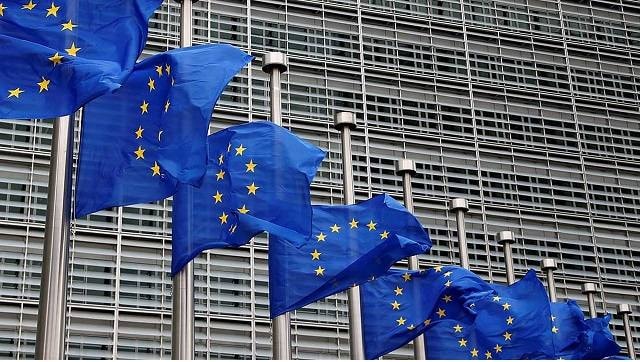 World
The US government on Monday announced that starting 1 November, it will lift the pandemic travel ban on all air passengers who are fully vaccinated and undergo testing and contact tracing.