Oil rises as Kuwaiti strike cuts output for third day | Reuters
NEW YORK Oil prices jumped more than 3 percent on Tuesday after a strike by workers in Kuwait nearly halved the OPEC member's crude production, overshadowing bearish sentiment after Sunday's failure by producers to agree to freeze output levels. Thousands of Kuwaiti oil workers downed tools for a third day on Tuesday to protest against planned public sector pay reform, cutting crude output to 1.5 million barrels per day (bpd), according to an oil spokesman cited by news agency KUNA
NEW YORK Oil prices jumped more than 3 percent on Tuesday after a strike by workers in Kuwait nearly halved the OPEC member's crude production, overshadowing bearish sentiment after Sunday's failure by producers to agree to freeze output levels.
Thousands of Kuwaiti oil workers downed tools for a third day on Tuesday to protest against planned public sector pay reform, cutting crude output to 1.5 million barrels per day (bpd), according to an oil spokesman cited by news agency KUNA.
That is little more than half of Kuwait's average output of 2.8 million bpd in March.
Reports of power outages leading to output declines of about 200,000 bpd in Venezuela and a pipeline fire in Nigeria that may have cut production by 400,000 bpd, along with the upcoming refinery maintenance season helped rebalance the market and support prices, traders said.
"The Kuwait strike in particular is a major factor. It was a bolt out of the blue in terms of how much oil came off the market so quickly," said John Kilduff, partner at Again Capital, a New York energy hedge fund.
"Usually these things have a ramp down period but this seems to be able to flick a switch...It's supportive for the market for now"
A spokesman for the Kuwaiti oil and gas workers said on Tuesday that their three day-old strike would continue until planned public sector pay reforms are cancelled.
By 1:21 p.m. EDT (1721 GMT), Brent crude futures traded up 92 cents at $43.83 a barrel. U.S. crude futures rose $1.15 to $40.93 a barrel.
Short covering added to a rally catalyzed by the S&P 500 index crossing a key level that triggered buying in oil.
Analysts, however, said Kuwait's disruption would likely be brief and expect prices to be pressured again as the market is likely to refocus on the oversupply given the failure of major exporters on Sunday to agree to freeze output to avoid worsening the glut.
A deal to freeze oil output by OPEC and non-OPEC producers fell apart at the weekend meeting in Doha after Saudi Arabia demanded Iran join in despite calls on Riyadh to save the agreement and help prop up crude prices.
Iran has repeatedly said it would prioritise regaining pre-sanctions crude output levels over discussing an output freeze.
Tehran's crude oil exports have risen to around 1.75 million bpd so far in April, according to an industry source and shipping data. Exports averaged about 1.6 million bpd in March
Other exporters who participated in the failed Doha talks have already shifted attention back to their own interests. Russia and Venezuela have indicated they hope to increase output this year.
The market is also awaiting data from industry group American Petroleum Institute (API) at 4:30 p.m., expected to show a rise in U.S. crude oil inventories.
(Additional reporting by Karolin Schaps in London and Henning Gloystein in Singapore; editing by Marguerita Choy and Andrew Hay)
This story has not been edited by Firstpost staff and is generated by auto-feed.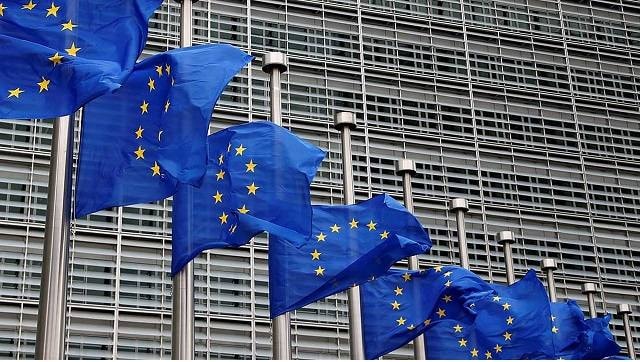 World
The US government on Monday announced that starting 1 November, it will lift the pandemic travel ban on all air passengers who are fully vaccinated and undergo testing and contact tracing.
World
This comes a day after the US Special Presidential Envoy for Climate John Kerry launched the Climate Action and Finance Mobilization Dialogue in New Delhi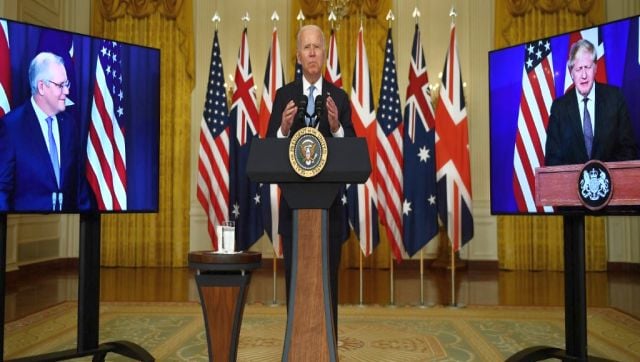 World
It is obvious that China's military aggressiveness, bullying of the nations in Indo-Pacific necessitated a response, and the 'historic' security alliance is aimed at mitigating the challenges