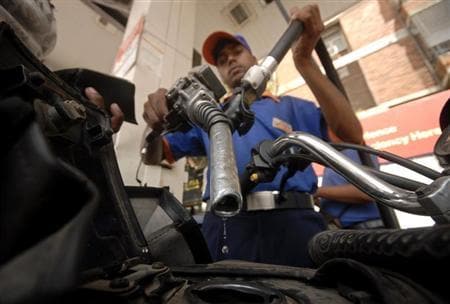 Reuters Market Eye - Indian oil marketing companies such as Hindustan Petroleum Corpor Ltd(HPCL.NS) gain on hopes a slump in crude prices would lower the cost of under-recoveries.
Hindustan Petroleum Corp gains 4.69 percent, Bharat Petroleum Corp Ltd (BPCL.NS) is up 5.52 percent, while India Oil Corp Ltd (IOC.NS) gains 3.54 percent.
Brent crude remained under pressure on Monday during Asian trading on data showing China's economic growth unexpectedly slowed.
(Reporting by Abhishek Vishnoi)
Updated Date: Apr 16, 2013 06:00 AM