Oil heads for second week of gains as output cut extension expected | Reuters
By Stephen Eisenhammer | LONDON LONDON Oil prices were heading on Friday for a second week of gains on growing expectations that big crude exporters will extend output cuts to curb a persistent glut in inventories.Brent crude LCOc1 was up 77 cents at $53.28 at 1328 GMT (9.28 a.m. ET), its highest since April 21, while U.S. benchmark crude oil CLc1 was up 67 cents at $50.02
By Stephen Eisenhammer
| LONDON
LONDON Oil prices were heading on Friday for a second week of gains on growing expectations that big crude exporters will extend output cuts to curb a persistent glut in inventories.Brent crude LCOc1 was up 77 cents at $53.28 at 1328 GMT (9.28 a.m. ET), its highest since April 21, while U.S. benchmark crude oil CLc1 was up 67 cents at $50.02. Since the start of March, the Brent price has swung from more than $56 a barrel to less than $47 as opinion swayed over whether cuts by the Organization of the Petroleum Exporting Countries and other producers will offset rising U.S. output."The battle between bulls and bears is raging on oil," said Greg McKenna, chief market strategist at futures brokerage AxiTrader.
"On the one hand, you have traders who worry about the efficacy of OPEC's oil cuts on inventory levels. On the other, there are those who are focused on the real drawdowns that have started to occur in U.S. oil stocks over the past month or so," he said.Saudi Arabia and non-OPEC Russia have said they see a need for an extension to output reductions. The initial agreement between OPEC and other producers was for cuts of 1.8 million barrels per day (bpd) to run through the first half of 2017.OPEC and other producers are due to discuss an extension during an OPEC meeting on Thursday.
"One of the biggest difficulties facing the cartel, however, is that there is a lag between output cuts and inventory changes," Bank of America Merrill Lynch said in a note.It said OPEC-led cuts take about three quarters to start drawing down inventories but U.S. shale producers can ramp up output in just four quarters to fill in the gap left.
Russia's largest oil producer Rosneft said on Thursday it was ready to stick to crude output agreements with OPEC.But there are signs that Saudi Arabia, OPEC's largest producer, is keeping markets well supplied. Its crude exports rose by 275,000 bpd in March from February and its stockpiles also increased, official data showed on Thursday."I think the cuts are enough to stabilize the market. I think they will likely bring some stock draws but I don't think it will bring the stock draws that OPEC is hoping for," said Olivier Jakob, managing director at Petromatrix. (Additional reporting by Aaron Sheldrick and Henning Gloystein; Editing by Edmund Blair and David Evans)
This story has not been edited by Firstpost staff and is generated by auto-feed.
Find latest and upcoming tech gadgets online on Tech2 Gadgets. Get technology news, gadgets reviews & ratings. Popular gadgets including laptop, tablet and mobile specifications, features, prices, comparison.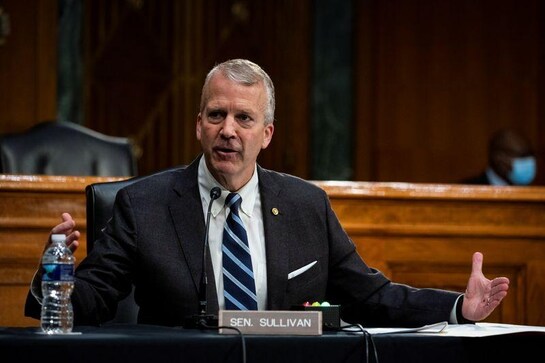 World
By David Morgan WASHINGTON (Reuters) - U.S.
World
LONDON (Reuters) - British Prime Minister Boris Johnson described his phone call with U.S. President-elect Joe Biden as a return to traditional issues in relations between Britain and the United States. "It was a kind of return to the kind of business that we're used to doing together: sticking up for democracy around the world, human rights, free trade, NATO, our joint security, the transatlantic alliance ..
World
By Nvard Hovhannisyan and Nailia Bagirova YEREVAN/BAKU (Reuters) - The fate of Armenia's prime minister hung in the balance on Wednesday after parliament agreed to discuss protesters' demands for his resignation over a ceasefire that secured territorial advances for Azerbaijan in Nagorno-Karabakh.