Oil edges up as analysts say market could be closer to balance than expected | Reuters
By Henning Gloystein | SINGAPORE SINGAPORE Oil prices rose early on Tuesday as some analysts said markets might not be quite as oversupplied as suggested by many, with global inventories rising less than expected ahead of the high-demand winter heating season in the northern hemisphere.A drop in the dollar away from seven-month highs the previous day .DXY also supported crude, as a lower greenback makes fuel purchases cheaper for countries using other currencies domestically.Brent crude futures LCOc1 were trading at $51.77 per barrel at 0035 GMT, up 25 cents from their previous close.U.S. West Texas Intermediate (WTI) crude CLc1 was up 27 cents at $50.21 a barrel.Traders said prices were receiving support from the notion that oil markets, which have been dogged by oversupply for two years, may be closer to balance than previously anticipated. Beyond estimating production and consumption, one way to gauge the supply and demand balance is to analyse fuel inventory changes.'Global oil inventories (industry and government) increased by 17 million barrels to 5.618 billion barrels in 3Q16
By Henning Gloystein
| SINGAPORE
SINGAPORE Oil prices rose early on Tuesday as some analysts said markets might not be quite as oversupplied as suggested by many, with global inventories rising less than expected ahead of the high-demand winter heating season in the northern hemisphere.A drop in the dollar away from seven-month highs the previous day .DXY also supported crude, as a lower greenback makes fuel purchases cheaper for countries using other currencies domestically.Brent crude futures LCOc1 were trading at $51.77 per barrel at 0035 GMT, up 25 cents from their previous close.U.S. West Texas Intermediate (WTI) crude CLc1 was up 27 cents at $50.21 a barrel.Traders said prices were receiving support from the notion that oil markets, which have been dogged by oversupply for two years, may be closer to balance than previously anticipated.
Beyond estimating production and consumption, one way to gauge the supply and demand balance is to analyse fuel inventory changes."Global oil inventories (industry and government) increased by 17 million barrels to 5.618 billion barrels in 3Q16. This is the smallest build since 4Q14, confirming that inventory builds are slowing as the market comes back into balance," Bernstein Energy said in a note on Tuesday."Global Inventory builds estimated in 3Q16 imply 200 million barrels per day oversupply, which is smaller than IEA estimates of 300 million barrels per day," Bernstein added.
Bernstein said that recent inventory declines "suggest that oil markets may be closer to re-balancing than some expect," but added that going forward "much depends on how much OPEC is prepared to cut at the upcoming meetings in Vienna at the end of November".The Organization of the Petroleum Exporting Countries (OPEC) will meet on Nov. 30 to discuss a planned output cut of around 1 million barrels per day away from its record 33.6 million bpd production in September PRODN-TOTAL.The cartel hopes that major non-OPEC producer Russia will cooperate.
Some analysts said it was difficult to gauge how deep a production cut would need to be in order to bring production into balance with consumption, especially as available data was unreliable."Many questions remain about what exactly is required to balance the market, and Iraq's insistence that the secondary source data used by OPEC to estimate its own production is wrong is both an additional problem for the organisation to navigate, but also highlights the bigger issue of data inadequacies in the oil market," Citi bank said. (Reporting by Henning Gloystein; Editing by Joseph Radford)
This story has not been edited by Firstpost staff and is generated by auto-feed.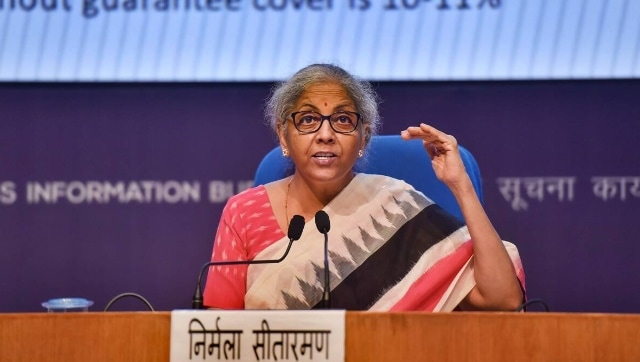 Business
In an exclusive interview to political editor Marya Shakil of CNN-News18, she also addresses the Infosys controversy by saying that the "anti-national statement" made by RSS-backed magazine Panchajanya was not right at all.
World
Japan has extended the ongoing state of emergency in Tokyo and 18 other areas until 30 September
Sports
FIFA did not specify which regulations the football federations from Argentina and Brazil were being investigated for breaching.