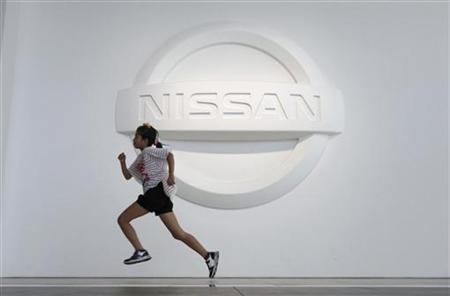 ROSSLYN, South Africa (Reuters) - Nissan Motor Co (7201.T) is considering rolling out its Datsun brand in Africa to better compete with Indian and Chinese rivals for lower-income consumers, a senior executive said on Wednesday.
Nissan, which also announced plans to spend more than $122 million on doubling its South African production capacity over the next few years, sees the fast-growing continent as an increasingly important market.
But winning market share among Africa's cost-conscious new middle class requires a cheap entry-level vehicle.
"The Korean manufacturers, the Indians and Chinese are more aggressive in emerging markets," Toshiyuki Shiga told reporters at a briefing at the company's plant in Rosslyn, outside Pretoria.
"In order to penetrate frontier, growing markets like the African market, we need a product."
Shiga said the company was "considering" rolling out the Datsun in Africa, but that nothing had been decided.
Both India's Tata Motors (TAMO.NS) and China's Geely Automobile Holdings (0175.HK), which are also targeting Africa, are more experienced in low-income markets than Nissan or its Japanese rivals, including Toyota Motor Corp (7203.T).
In South Africa, Nissan's Micra sells from about 110,000 rand, still a hefty sum in a country where nearly 40 percent of the population live on less than $3 a day.
Geely's entry-level LC retails from around 95,000 rand in South Africa.
Nissan this year announced plans to revive the Datsun brand in Indonesia, India and Russia, to target first-time buyers in emerging markets.
The company ditched the Datsun name in 1981 to consolidate all cars under the Nissan brand. Datsun, which helped symbolise the rise of Japan's auto industry after World War II, is still a well known marque in several markets, including North America.
Nissan currently produces around 90,000 cars a year in Africa, with about 50,000 in South Africa.
It plans to spend more than 1 billion rand to double the South African capacity by 2016, said Mike Whitfield, Nissan's managing director in South Africa.
(Additional reporting by Yoko Kubota in TOKYO; Editing by David Cowell)
Updated Date: Aug 23, 2012 08:00 AM