Netflix subscriptions boom around world, shares jump 20 percent | Reuters
By Lisa Richwine and Rishika Sadam Netflix Inc (NFLX.O) added over 50 percent more subscribers than expected in the third quarter as original shows such as 'Stranger Things' drew new international viewers and kept U.S. customers despite a price hike, sending its shares soaring 20 percent in late trade.The company broke a two-quarter trend of disappointing subscription growth. Netflix, which has spent heavily to expand outside its home market, also said that it was on track to start harvesting 'material global profits' next year, even as it raised spending on original programming.Shares of Netflix rose to $119.82 in extended trade from a close of $99.80.Netflix added about 3.20 million subscribers internationally in the third quarter, higher than the 2.01 million average analyst estimate
By Lisa Richwine and Rishika Sadam
Netflix Inc (NFLX.O) added over 50 percent more subscribers than expected in the third quarter as original shows such as "Stranger Things" drew new international viewers and kept U.S. customers despite a price hike, sending its shares soaring 20 percent in late trade.The company broke a two-quarter trend of disappointing subscription growth. Netflix, which has spent heavily to expand outside its home market, also said that it was on track to start harvesting "material global profits" next year, even as it raised spending on original programming.Shares of Netflix rose to $119.82 in extended trade from a close of $99.80.Netflix added about 3.20 million subscribers internationally in the third quarter, higher than the 2.01 million average analyst estimate. (bit.ly/2e2gsRD)In the United States, Netflix added 370,000 subscriptions, compared with analysts' estimate of 309,000, according to research firm FactSet StreetAccount."Investors appear laser focused on subscriber growth, and so long as Netflix delivers on that metric, investors will bid its shares up," said Wedbush Securities analyst Michael Pachter. However, Pachter said he thought the continuing cost of developing new shows would undermine plans to deliver material profits in 2017.
Netflix has expanded into more than 130 markets worldwide, including most major countries, except China. It said on Monday it was dropping plans to launch a service in China in the near term, opting instead to license its shows for "modest" revenue.It said it still hopes to launch service in China "eventually."Netflix has been facing a slowdown in subscription growth in the United States as the market matures and a planned U.S. price hike raised concerns it would not hit its targets. It also faces competition from the likes of Hulu and Amazon.com Inc (AMZN.O).
But the company, whose other popular original shows include "Orange is the New Black" and "House of Cards", said it expects to add 1.45 million subscribers in the United States in the current quarter.Analysts on average were expecting 1.27 million additions, according to research firm FactSet StreetAccount."Netflix has successfully navigated the challenges of a price increase," retail research group Conlumino said in a note, adding that it had been "somewhat less successful" in maintaining subscriber growth.
In its international markets, it expects subscriber additions of 3.75 million, compared with the average analyst estimate of 3.32 million.Third-quarter revenue rose 31.7 percent to $2.29 billion.Netflix's shares have surged in the past few years, driven by rapid growth as the company redefined television and fueled "binge watching".The stock, however, was down 12.7 percent this year as investors fretted about slowing growth in its domestic market and increasing competition. (Reporting by Rishika Sadam in Bengaluru and Lisa Richwine in Los Angeles; Additional writing by Peter Henderson; Editing by Don Sebastian, Bernard Orr)
This story has not been edited by Firstpost staff and is generated by auto-feed.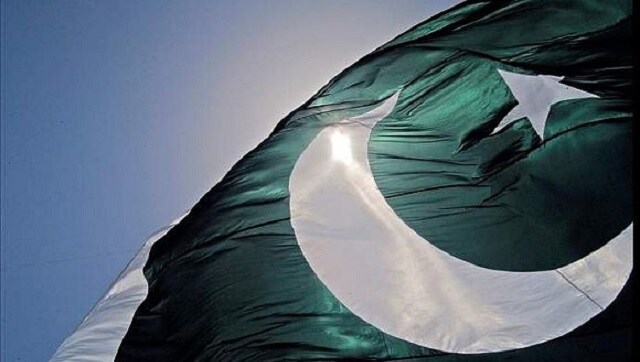 World
C Christine Fair, in an article in Foreign Policy, said that American leaders need to start making sure Islamabad pays a price for its reckless actions
First Cricket News
Member Boards can only have DRS technology providers who are approved by the International Cricket Council, one source said.
First Cricket News
Pakistan cricket chief Ramiz Raja said England had failed his nation's cricket team by pulling out of its tour next month.