Mitsubishi Motors used wrong mileage tests on most Japan models - Asahi | Reuters
TOKYO Mitsubishi Motors Corp used improper mileage tests on almost all its vehicles sold in Japan since 1991, the Asahi newspaper reported on Tuesday, raising the possibility that the practise was widespread at the Japanese automaker. Non-compliant tests were used on dozens of Mitsubishi models sold in the past 25 years, including the Pajero SUV and the Lancer sedan, the newspaper said without identifying its sources
TOKYO Mitsubishi Motors Corp used improper mileage tests on almost all its vehicles sold in Japan since 1991, the Asahi newspaper reported on Tuesday, raising the possibility that the practise was widespread at the Japanese automaker.
Non-compliant tests were used on dozens of Mitsubishi models sold in the past 25 years, including the Pajero SUV and the Lancer sedan, the newspaper said without identifying its sources.
The company declined to comment on the report, saying investigations were ongoing. Mitsubishi last month admitted falsifying fuel economy readings for four domestic mini-vehicle models, including two it produced for Nissan Motor Co (7201.T).
The automaker has also said that since 1991 it compiled data for fuel economy tests on some vehicles using standards approved in the United States, where higher-speed, highway driving is common, rather than Japanese standards, where more prevalent city driving consumes more fuel.
Mitsubishi officials have said the U.S. testing method may have been used as it is shorter and would save time.
The Transport Ministry is investigating Mitsubishi Motors over the falsified mileage data and its use of non-compliant data. It has ordered Mitsubishi to submit information on the issue by Wednesday.
The newspaper cited a Transport Ministry source as saying that while the different methodology was unlikely to have a big impact on fuel economy readings, it would not tolerate the use of non-compliant data.
(Reporting by Naomi Tajitsu; Editing by Stephen Coates)
This story has not been edited by Firstpost staff and is generated by auto-feed.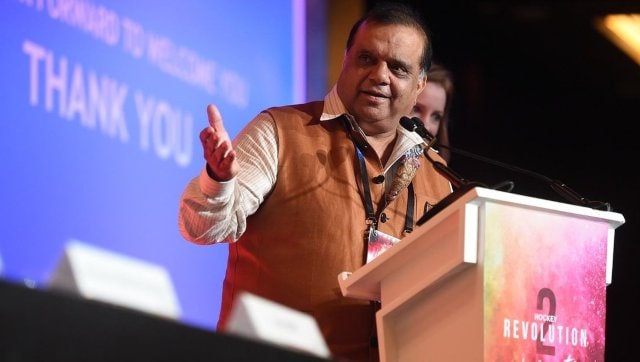 Sports
"I am quite sure the Olympics will go smoothly. All precautions are being taken care of. The organising committee and the International Olympic Committee (IOC) are fully on board in terms of protocols," IOA president Narinder Batra said.
Sports
Yamaguchi also hit out at the International Olympic Committee, which has repeatedly asserted that the mega-event will go ahead despite the pandemic.
Sports
Tokyo is under a COVID-19 state of emergency, but IOC Vice President John Coates has said the Games will open on 23 July, regardless of the emergency.