Mitsubishi Motors shares dive, Japan officials raid facility | Reuters
TOKYO Japanese officials raided a facility belonging to Mitsubishi Motors Corp ( 7211.T ) on Thursday after the carmaker admitted to overstating the fuel efficiency of 625,000 cars, a revelation that has sent its shares into a tailspin. A spokeswoman for the company said the raid by members of Japan's Transport Ministry at a plant in the central Japanese city of Okazaki would continue on Friday. Earlier on Thursday, Mitsubishi shares slid for a second straight day, hitting a record low amid concerns about the potential cost of compensation and fines from the biggest scandal to hit the company since a defect cover-up a decade ago
TOKYO Japanese officials raided a facility belonging to Mitsubishi Motors Corp (7211.T) on Thursday after the carmaker admitted to overstating the fuel efficiency of 625,000 cars, a revelation that has sent its shares into a tailspin.
A spokeswoman for the company said the raid by members of Japan's Transport Ministry at a plant in the central Japanese city of Okazaki would continue on Friday.
Earlier on Thursday, Mitsubishi shares slid for a second straight day, hitting a record low amid concerns about the potential cost of compensation and fines from the biggest scandal to hit the company since a defect cover-up a decade ago.
The stock has lost a third of its market value, or $2.5 billion, in the last two days.
The problem, which the government has called "extremely serious", came to light after Nissan Motor (7201.T), which markets a model made by Mitsubishi, found a discrepancy in fuel efficiency test data.
It affects two models - Mitsubishi's eK mini-wagon and Nissan's Dayz, with both automakers saying they will halt sales of the vehicles.
JPMorgan auto analyst Akira Kishimoto estimated the cheating could cost Mitsubishi more than 50 billion yen ($450 million), including payments to consumers, the cost of replacing parts and compensation to Nissan.
And while Mitsubishi said the cars were sold only in Japan, the impact could be felt further afield.
"In addition to the costs of the scandal, the secondary effects on worldwide sales could be very large," Kishimoto wrote in a client note, adding the automaker has tied its brand to environmentally friendly technology with its fuel-sipping, plug-in hybrids and fully electric vehicles.
The cheating follows a cover-up scandal that brought Mitsubishi close to collapse about a decade ago, when the automaker admitted to systematically concealing defects over decades. It was Japan's worst automotive recall scandal at the time.
On Thursday, Mitsubishi Motors shares were untraded for the whole day as they were swamped with sell orders prompted by the bad news. Tokyo stock exchange rules do not allow trades when there is a large imbalance in buy and sell orders, but shares close at their last indicated price.
The Transport Ministry has ordered the company to submit a full report on test manipulation within a week.
"We want the whole picture of the misconduct clarified as soon as possible, and want a strict response and the safety of automobiles to be ensured," Chief Cabinet Secretary Yoshihide Suga, the government's top spokesman, told a news conference.
The ministry has also ordered Japanese automakers to submit fuel economy test data by May 18.
Mitsubishi, which has annual sales of just over 1 million cars, is the first Japanese automaker to report misconduct involving fuel economy tests since Volkswagen AG (VOWG_p.DE) was found last year to have cheated in diesel emissions tests in the United States and elsewhere.
People briefed on the matter told Reuters that Volkswagen and U.S. officials had reached a framework deal under which the automaker would offer to buy back almost 500,000 diesel cars that used sophisticated software to evade U.S. emission rules.
South Korean car maker Hyundai Motor Co (005380.KS) and affiliate Kia Motors Corp (000270.KS) in 2014 agreed to pay $350 million in penalties to the U.S. government for overstating their vehicles' fuel economy ratings.
They also resolved claims from car owners.
(Reporting by Chang-Ran Kim; Additional reporting by Kaori Kaneko and Tomo Uetake; Writing by Ritsuko Ando and Chris Gallagher; Editing by Edwina Gibbs and Mike Collett-White)
This story has not been edited by Firstpost staff and is generated by auto-feed.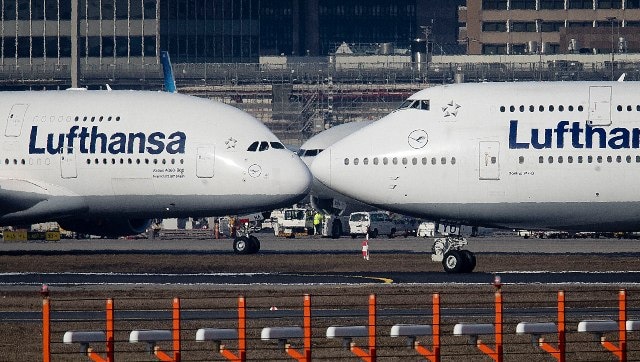 World
With this, an epic 16-year-old dispute over support for airplane makers appears to be heading for an end, at least for now
World
Published in 2019, the book addresses the issue of migrant children traveling unaccompanied to the United States.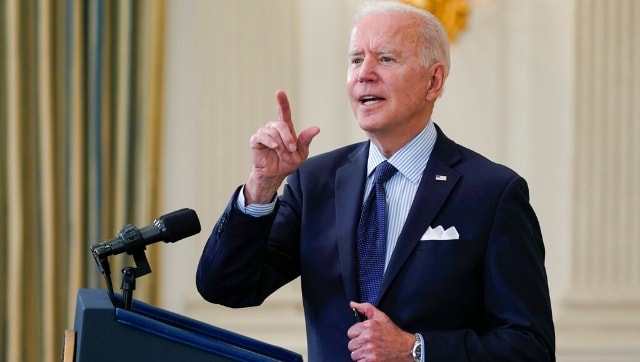 World
Biden will leave for the UK on Wednesday and then visit Brussels and Geneva as part of the trip, that ends next week