Mistry defends handling of harassment claim in Tata feud | Reuters
MUMBAI Cyrus Mistry, the ousted chairman of India's Tata Sons Ltd, denied on Friday that he mishandled a harassment case at the company's hotel arm, an incident that media reports said was one of the factors leading to his removal.The Tata group said in a statement this week that it removed Mistry because of poor profitability, increased indebtedness and - among other reasons - what it said was the poor handling of critical issues including the sale of British steel operations and negotiations with NTT DoCoMo Inc of Japan.Tata has not mentioned the hotel harassment case, although it has been widely reported in local media.A statement from Mistry's office on Friday confirmed he was approached by an employee complaining of harassment by a senior colleague at Indian Hotels Company Ltd. It did not name the colleague but detailed his response.'Mr Mistry set aside time to meet with her and assured her that the Tata Group stands fully committed to support her,' the statement said. The employee was offered an alternative position but left the group, the statement said, adding that Mistry set up an investigation and a review of practices across the group.Tata Sons declined to comment MUMBAI Cyrus Mistry, the ousted chairman of India's Tata Sons Ltd, denied on Friday that he mishandled a harassment case at the company's hotel arm, an incident that media reports said was one of the factors leading to his removal.The Tata group said in a statement this week that it removed Mistry because of poor profitability, increased indebtedness and - among other reasons - what it said was the poor handling of critical issues including the sale of British steel operations and negotiations with NTT DoCoMo Inc of Japan.Tata has not mentioned the hotel harassment case, although it has been widely reported in local media.A statement from Mistry's office on Friday confirmed he was approached by an employee complaining of harassment by a senior colleague at Indian Hotels Company Ltd. It did not name the colleague but detailed his response."Mr Mistry set aside time to meet with her and assured her that the Tata Group stands fully committed to support her," the statement said.
The employee was offered an alternative position but left the group, the statement said, adding that Mistry set up an investigation and a review of practices across the group.Tata Sons declined to comment.
Indian Hotels, whose properties include Taj hotels and The Pierre in New York, said in a statement it had set up an internal committee to review the matter, but gave no further detail.Mistry's departure last month has triggered a trading of blows with the Tata camp, leading to a drop in share prices of listed Tata entities and sparking concern among shareholders and other stakeholders.
Mistry was ousted as chairman of Tata Consultancy Services Ltd, but remains chairman of Indian Hotels and Tata Chemicals Ltd.Shares in Indian Hotels slumped 6.1 percent on Friday, compared to a 2.7 percent fall in the NSE index. (Reporting by Rafael Nam and Aditi Shah; Editing by Clara Ferreira-Marques and Edmund Klamann)
This story has not been edited by Firstpost staff and is generated by auto-feed.
Business
BSE SmallCap performed in the green with a rise of 241.62 points, rising by 0.86 percent to end at 28,284.07. BSE MidCap also performed positively, recording a hike of 0.65 percent or 162.69 points to end at 25,215.96
World
The "meeting planned for this week in London... will not take place due to the French cancelling", said the ministry source.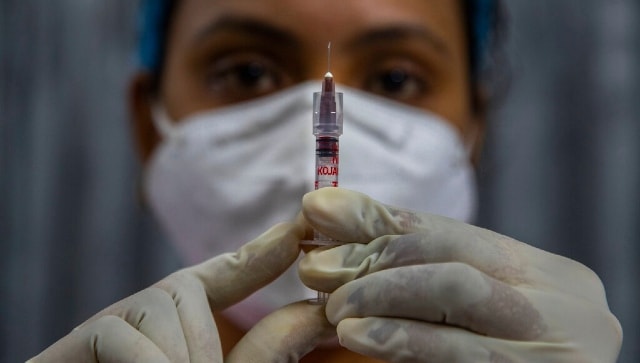 World
The medical officers said their recommendation to the government was made after considering "what effect this will have on transmission in schools and effects on education"