Militants attack Russian police station; all three killed, no civilian or police officer injured
Russian news agencies say three militants tried to attack a police station in southern Russian and all were killed or blew themselves up
Moscow: Russian news agencies say three militants tried to attack a police station in southern Russia and all were killed or blew themselves up.
The reports, citing regional police, said no police officers or civilians were killed in the attacks Monday morning in the town of Novoselitskoye in the Stavropol region.
The identity of the militants was not yet clear.
The Stavropol region is close to the North Caucasus, where an Islamic insurgency has simmered for years. In Dagestan, the center of the insurgency, many of the bombings and attacks have targeted police and other officials.
Dagestan also has proved to be a fertile recruiting ground for the Islamic State group, with hundreds estimated to have traveled to Syria to join IS forces there.
Sports
Russia's second city of Saint Petersburg, the country's worst Covid hotspot after Moscow, is hosting seven Euro 2020 matches — including a quarter-final — and is expected to see thousands of football fans from Europe.
World
The two leaders agreed to return their chief diplomats to Moscow and Washington after they were called home as the relationship deteriorated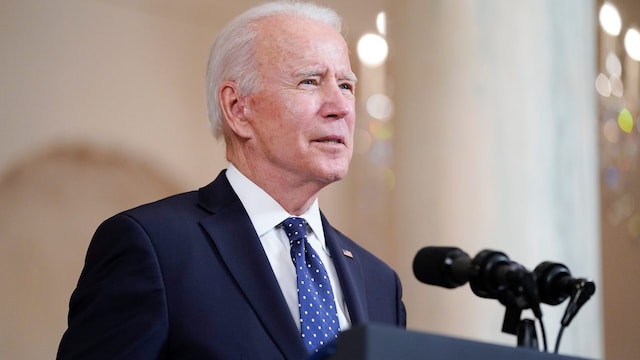 World
The US president is on an eight-day visit to Europe in which he is seeking to rally allies to speak with a single voice on countering Russia and China